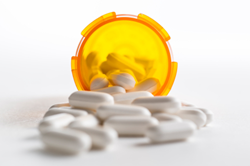 The Coalition Against Prescription and Substance Abuse of Tulsa (CAPSAT) hosted the Take Back Tulsa Rx Drug Abuse event May 15th, 2015, in Tulsa Oklahoma.
(PRWEB) June 10, 2015
CAPSAT Mission and Goals
CAPSAT works to bring diverse organizations and individuals together in the prevention of prescription drug and substance abuse. It seeks to prevent non-medical misuse and abuse of prescription and opioid drugs through education, training, enforcement, research—and treatment.
Three major goals of CAPSAT are:
➢ Reducing the social and retail availability of opioids, and the non-medical use of prescription drugs within the city of Tulsa.
➢ Developing access to prevention resources, referrals to treatment, and treatment options for opioid abuse and the non-medical use of prescription drugs.
➢ Developing accurate data collection methods or systems citywide to capture non-medical prescription drug and opioid use and abuse information, and its related crimes.
The Take Back Tulsa Rx Drug Abuse Event
Held at the Oklahoma Center for Health Sciences on Friday, May 15th, the forum was attended by an estimated 100 treatment and prevention providers from in and around Tulsa. Dr. Craig W. Stevens, Ph.D. of the Oklahoma State University Center for Health Sciences and Betsy Graham, R.N. and Injury Prevention Coordinator with St. John Medical Center, Tulsa, kicked-off the event.
Matthew Condley of the Tulsa Health Department presented an overview of CAPSAT and their community role in combating addiction through education, research and training. Three panelists spoke to attendees on the prescription drug abuse problems in Tulsa.
David Hale, Agent in Charge with the Oklahoma Bureau of Narcotics and Dangerous Drugs (OBN), spoke on drug-use trends the OBN is observing, and actions the agency is taking to curb the problem. He spoke on the OBN awareness programs and upcoming drug take-back events in the Tulsa area.
The take-back events are held twice yearly in the spring and summer. Hale emphasized that prescription drug take-back drop boxes are available year-round at local police stations and the Sheriff's Office. Through increased numbers of awareness programs, Hale hopes to make more people aware of that availability.
Barrett Hesson, MS, LADC/MHC of Palmer Continuum of Care, Inc., discussed the issues Palmer Continuum is experiencing with their youth. Tulsa-based Palmer Continuum provides substance abuse outpatient treatment programs for adolescents. They also provide treatment for women and their children. Hesson stressed the need for more prevention programs, and programs that help youth develop life and coping skills.
Dr. Edwin C. Yeary II, M.D. of St. John Medical Center in Tulsa spoke on the responsibility of the medical community, and the effectiveness of Oklahoma's Prescription Drug Monitoring Program (PMP) in preventing "doctor or pharmacy shopping."
Dr. Daniel Morris of Precision Pain Management spoke briefly on the limited training doctors receive on prescribing and drug abuse prior to starting practice. He noted that insurance companies are quicker to cover prescription drugs than any kind of physical or behavioral therapy.
Narconon Arrowhead in Attendance
Director of Narconon Arrowhead, Robert "Bobby" Newman, was in attendance at the event. He noted that while Tulsa County and surrounding areas are a concern, CAPSAT focuses their efforts on the four Tulsa zip codes of 74105, 74115, 74133, and 74316 due to the overwhelming problem concentrated in these areas.
Prescription drug abuse involving benzodiazepines, stimulants and opiates are prevalent in these key Tulsa zip code areas, with opiates posing the greatest problem, said Newman.
"I certainly look forward to assisting these efforts in any way possible," said Newman. "There is only one way out of this mess, and that is if we all band together and focus our efforts. Kudos to you who are helping."
For more information visit http://www.narcononarrowhead.org or call 800-468-6933.