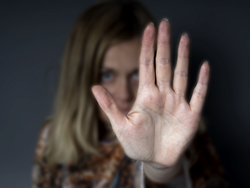 Drinking and drugs have been linked to teen violence, and prevention education can help reduce its impact on the youth of today.
Canadian, Oklahoma (PRWEB) January 29, 2015
According to the HealthFinder.gov website sponsored by the United States Department of Health and Human Services, more than 1 in every 10 teenagers who were on a date within the year have been physically abused by a boyfriend—or a girlfriend.
Recognized in the month of February, Teen Dating Violence Awareness Month is an effort to raise awareness nationwide on the issues related to teen violence, and protecting teens from violence.
Individuals, parents, schools, community-based organizations and teens are all encouraged to come together and join forces in the effort to prevent teen-dating violence.
Suggestions for raising awareness and encouraging solution-oriented actions which invite participation include such things as helping schools create policies supporting healthy relationships and involving students in the formulation of those policies.
Another suggestion is encouraging parents to talk with their teenagers regarding healthy relationships, and providing them with guidelines and helpful information they can use in their lives.
Yet another suggestion is that teachers hold classroom discussions on the subject of dating violence and its prevention. An invitation to speakers to present talks to students on these issues is another avenue of raising awareness and teen violence prevention education.
Drugs and Alcohol Linked to Teen Violence
The use of drugs and alcohol is linked to teen violence, and in support of Teen Dating Violence Awareness Month, the Oklahoma-based Narconon Arrowhead drug rehabilitation and education center is releasing tips to prevent teen violence associated with drug use.
The National Youth Violence Prevention Center reported on a study which found that teens engaging in violent behavior are more likely to use alcohol and drugs than are teens that don't.
Statistics revealed that 94% of violent teens use alcohol, 85% who are violent use marijuana, and 55% of teens experiencing issues with violence use multiple illicit drugs.
Issues linking teen violence and substance abuse include:

Teens using drugs may commit violent acts in order to get more drugs, or to get money for drugs.
Substance abuse may bring out violent behavior, or impair a teen's judgment resulting in violent acts.
Some teens may be more prone to engaging in risky behaviors which can include drugs, drinking and violence. Environment and personalities were cited as influencing factors.
Underlying mental health issues may make some teens more prone to drug use and acting violently.
It was also noted that may risk factors and prevention measures for teen violence, drug use, and drinking overlap. A number of risk factors were identified:

Lack of involvement by parents
Not doing well academically
Gang involvement
Peer pressure
Suffering abuse
Lack of control of self
Issues with mental health
Narconon Arrowhead Releases Violence Prevention Tips
The executives and staff of Narconon Arrowhead suggest the following tips for preventing drug-use related teen violence:

Parents, stay involved in your teen's life. Keep the lines of communication open. Let your teen know you care, and will help them in any way you can with life situations.
If your teen is struggling in school, help them with their studies or get professional tutoring so they are comfortable with their studies, and are doing well in school.
Talk to your teens about drugs and alcohol, their use and abuse, and the consequences. Let your teen know that drug and alcohol use is unacceptable.
If your teen lacks self-control or lacks social skills, help them. Social skills are learned.
Set a good example for your teen. Violence, and drug or alcohol abuse in the home is the wrong message. If your teen is growing-up in that kind of environment, those responsible need to get help for themselves.
Working together, we can go a long ways in helping our teens remain drug, alcohol and violence-free. Call 800-468-6933 for more information or visit http://www.narcononarrowhead.org.
Sources:
http://healthfinder.gov/NHO/FebruaryToolkit2.aspx
http://www.teenviolencestatistics.com/content/drinking-drugs-and-violence.html