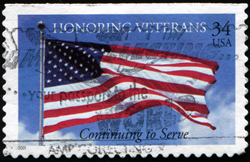 Veterans have showed us their patriotism, service, and sacrifice. Therefore, it is our responsibility to honor them by doing whatever is necessary to help with any drug or alcohol abuse issues.
Canadian, Oklahoma (PRWEB) November 12, 2014
On the 11th hour of the 11th day on the 11th month in 1918 an armistice was signed between the Allied nations and Germany, to end the hostilities between these nations. While the signing of the Treaty of Versailles was on June 28, 1919, the real end of the war was November 11th, 1918, which is generally regarded as the end of "The Great War" or "the war to end all wars". President Woodrow Wilson proclaimed November 11th the official Armistice Day, which later became a legal national holiday in May of 1938. "Armistice day" was a day to honor those fallen members of the U.S. Armed Services from World War I, but after the great mobilizations of World War II and then again in Korea it required some change. The 83rd Congress therefore amended the Act in 1954 to include, in honoring, all Veterans of all wars.
This is when "Armistice day" became "Veterans day". There was a back and forth of when Veteran's day would be celebrated from 1968 to 1978; it was celebrated on the third day of the weekend (Friday or Monday) to give federal employees an extra day weekend. This was deemed confusing and changed back. Therefore, since 1978, it is celebrated on November the 11th regardless of which day of the week it falls. By keeping the tradition of celebrating Veteran's day on the 11th of November we properly recognize the significance of the holiday. It is for the celebration of the men and women, who have shown their patriotism, love of our country, for their service, and sacrifice for the common good.
Veterans Experiencing Problems with Substance Abuse & Addiction
While these men and women are the model of Americans in their display of sacrifice, honor, and patriotism; they are not immune to the substance abuse problems that affect the rest of our society. Illicit drug use amongst U.S. military is more prevalent than ever, and on the rise.
The stress of deployment during wartime, unique military culture, and lack of confidentiality deter military personnel from seeking proper help. Personnel that have experienced multiple deployments and combat exposure are at high risk of drug abuse than any other. The stresses caused by combat can cause individual to seek solace in drug use.
Recently the United States Department of Defense and other branches of the military have started to take steps to offer proper medical care for at risk Veteran's. Currently the Army is reducing the time period in which Veteran's can receive opioid pain relievers, more stringent monitoring of multiple prescription drug use, increasing confidentiality, and shifting the cultural climate of drug use so that individuals are more willing to seek help.
Narconon Arrowhead is Offering Help to Veterans Struggling with Substance Abuse
There are many studies currently taking place to monitor and test the drug abuse problem with our Veteran's, so that we are better equipped to help our returning soldiers.
If you or someone you know is a Veteran that is or may be suffering from an alcohol or drug abuse problem it is important to seek help.
In observance of Veteran's Day 2014, Narconon Arrowhead is issuing new information on the drug abuse problem amongst military personnel and solutions on how to prevent and treat substance abuse. The executives and staff at Narconon Arrowhead are ready and willing to help any veteran or serviceman who is struggling with a drug or alcohol addiction issue.
Veterans have showed us their patriotism, service, and sacrifice. Therefore, it is our responsibility to honor them by doing whatever is necessary to help with any drug or alcohol abuse issues. For more information or to view the latest articles from Narconon Arrowhead on this growing issue visit http://www.narcononarrowhead.org or call 800-468-6933.