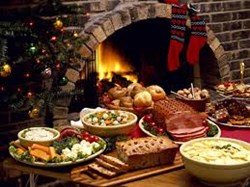 We at Narconon believe people can completely recover from addiction and go on to live happy, productive and drug-free lives.
Albion, MI (PRWEB) December 18, 2013
Narconon Freedom Center, an alcohol and drug rehab facility, offers 5 tips to avoid relapse over the holidays when must-attend parties, family gatherings, hectic schedules and finances can add additional pressure to life.
Many consider addiction to be a disease without a cure and that individuals in recovery must constantly monitor and work towards maintaining their life of sobriety. Unfortunately, the heightened stress and many parties during the winter months throw a lot of triggers in the way of recovery and threaten relapse.
"We at Narconon believe people can completely recover from addiction and go on to live happy, productive and drug-free lives. Part of the program provides life skills courses and training that help the individual locate their triggers and learn how to successfully deal with them before they leave the program. Another part of the program called Narconon New Life Detoxification helps rid the body of drugs and toxins that are stored in the fast tissue which, when eliminated, help reduce cravings," says John Walser, Senior Intake Counselor, Narconon Freedom Center.
For those who have had completed this program, they offer the following tips to help cope with addiction during the holidays.
1. Stay Alert. This means getting plenty of sleep, eating right, (with occasional holiday treats), and remembering to take a breath when things get too stressful.
2. Say No to Pressure. Turn down party invitations if they will be saturated with drugs and alcohol. Instead look for other fun activities to enjoy such as caroling, skiing, video games, movies, long walks in the snow, etc.
3. Make Your Own Drinks. It doesn't matter what's in a glass when everyone is enjoying their time together? Try making drinks that look just as "fun" by using light colored sodas and fresh fruit or bring in the New Year with apple cider and a handful of confetti.
If attending someone else's party, ask the host ahead of time to fill a glass with cranberry juice instead of wine, sparkling cider or ginger ale instead of champagne.
4. Buddy up. When going to any holiday events it might be a good idea to bring along a friend who is also in recovery or just someone that fully understands the situation and is supportive.
5. Educate the Family. Ask the family to be supportive by to providing non-alcoholic beverages at family gatherings.
For more information on helping those struggling with addiction get safely through the holiday season, call an Intake Counselor today toll-free 877-362-9682 or visit http://www.freedomdrugrehab.com. All calls are free of charge and confidential.
About Narconon Freedom Center
Narconon Freedom Center, Albion, Michigan, is a non-profit alcohol and drug rehabilitation facility licensed through the state. The program has been helping those struggling with substance abuse and alcoholism for over 47 years. William Benitez founded the Narconon program in 1966 with the drug-free rehabilitation education researched and developed by American author and humanitarian L. Ron Hubbard. The Narconon program is a holistic drug-free rehab program. The drug and alcohol rehabilitation facility also provides drug prevention education to schools and community outreach programs. For Drug Education in your school or community, contact the center at 517-629-8661.