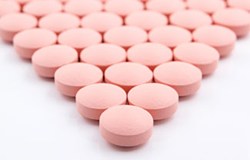 At Narconon drug rehab centers, we have had very good success helping opiate addicts lose their cravings and learn drug-free life skills.
(PRWEB) August 06, 2013
A little over a year ago, Canadian medical officials and Purdue Pharmaceuticals thought they had come up with an answer to the growing problem of OxyContin abuse: Just reformulate that drug into a new pill that is much harder to abuse. The new pill, which Purdue Pharmaceuticals named OxyNeo, was released in March 2012, as reported by CTV News. It was not long before it became clear that this new pill provided only more problems, not solutions.
http://montreal.ctvnews.ca/newsmaker-dr-joe-schwarcz-on-oxycontin-1.777311
Many people who had been abusing OxyContin could no longer get their "fix" from the new pill. They began to look for other opiates to satisfy their urgent cravings for drugs. In August 2013, the Toronto Star reported that many opiate addicts were also seeking fentanyl to feed their addictions – this painkiller can be 100 times stronger than morphine.
http://www.thestar.com/news/gta/2013/07/11/ontario_pharmacists_seek_protection_against_rise_in_robberies.html
"Reformulating OxyContin is an incomplete solution unless those who are addicted are helped to establish new, sober lives for themselves," explained Clark Carr, president of Narconon International. "When a person is tortured by intense cravings for drugs and has no other solution, he is likely to turn to any other drug that will make the cravings go away when his usual drug is unavailable."
OxyContin was originally designed to give the severely ill or injured long-lasting pain relief. But it was so simple to circumvent the time-release mechanism of the pill that it became extremely popular among addicts. By crushing or dissolving an OxyContin pill, an abuser could experience a sudden rush of all the painkiller at one time, producing a euphoric high similar to that of heroin.
The new OxyNeo formula has the pain-killing drug embedded in plastic to prevent illicit use of the drug. As soon as the formula hit the market, those who had a taste for opiates began to develop ways that the OxyNeo pill could be broken down for abuse. Addicts used online forums to share methods of eliminating the plastic matrix. Methods include microwaving, freezing, scraping, broiling and other steps required to free the addictive opiate drugs within.
According to a September 2012 report from http://www.metronews.ca from the Waterloo area, abuse and overdoses of heroin also began to climb after the reformulation. Now, Ontario lists overdoses as the third leading cause of accidental death, says The Record news website.
http://metronews.ca/news/hamilton/374282/father-speaks-of-sorrow-and-fear-after-sons-fatal-heroin-overdose/
http://www.therecord.com/news-story/2620312-canada-needs-strategy-to-deal-with-opioid-overdoses-workshop-hears/
"At Narconon drug rehab centers, we have had very good success helping opiate addicts lose their cravings and learn drug-free life skills," said Carr. "This change takes time – the Narconon program typically takes three to five months. This allows a person time to recover from the trauma of addiction, address the cravings that drove him back to more drugs, and learn how to build an enjoyable life without more substance abuse." Since the Narconon program first began in 1966, this drug-free method of recovery has solved opiate cravings and addiction for thousands of people.
Some rehab program utilize either substitute medications like methadone or buprenorphine to help a person cope with cravings. But both these treatment drugs are themselves opiates which means the person being treated is still addicted to a drug instead of learning to live a clean and sober life. Other programs like supervised heroin injection rooms or clean needle programs help reduce harm but allow a person to stay addicted.
"Our experience is that recovery and sobriety after opiate addiction is truly possible," concluded Carr. "A person must definitely find relief from the constant cravings and experience relief from the guilt that is always present for an addicted person. We have more than forty years of experience providing this relief."
For more information on Narconon drug recovery, call 1-800-775-8750.