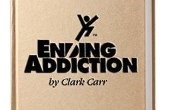 The creation of an entirely drug-free society -- do we dare aim for it?
(PRWEB) September 09, 2013
After ten years of running a Narconon rehab center and eighteen serving as president of the rehab network's international headquarters, Clark Carr has personally looked into practically every addiction treatment method being used on the planet and visited hundreds of rehab facilities. In addition to his duties providing media with expert information, he has toured the world, visiting 30 countries, touring rehab facilities not just in major cities but out in the countryside. He has delivered hands-on workshops and seminars, advising government agencies and others concerned in countries like Australia, India, China, Jordan, Iran, Sweden, Russia, Kazakhstan, Pakistan, Ghana, Bolivia, Mexico, and of course, across the United States. Now he is preparing to release the culmination of his decades of research and experience. This work-in-progress will be available to anyone who is interested at http://www.narconon.org/ending-addiction/.
Over the coming months, the book will be released one or two selections at a time. Carr will address the fact that this tragedy is a manufactured epidemic. He will touch on key points in the controversial history of addiction. And he will suggest approaches toward possibly more effective solutions, and why they might be more effective. Readers will have a chance to understand better why it is that so many people fail in their attempts to get sober and how their chances can be substantially improved.
"Addiction is a problem in every culture planet-wide," said Carr. "Everywhere, families and governments struggle to help individuals climb back onto their feet so they can restore their personal integrity and live productive, satisfying lives." Not just in the United States but in every country he has visited, Carr added, the prisons are filled with persons associated with drugs or drug addiction. "The world's failure to help has been heartbreaking for millions of people going back thousands of years."
Carr will cover the history of using substitute drugs to solve the problem of addiction and how this leads to a cul de sac. "From opium to morphine, methadone and buprenorphine – many drug-based solutions have been tried," he said. "There is a certain measure of reduction to the harm caused by addiction, yes, but so much more can be done for the opiate or other addict. We have found that he can stably recover with the right program, using a broad range of life skills tools. If a person could in fact live a drug-abstinent life, shouldn't we aim for this goal?"
In his ten years of being in charge of a Narconon drug rehabilitation center, Carr saw every manifestation of addiction in the lives of addicts. He learned there, he says, "hands-on" how to realistically help recovering addicts, both in his own center and in his later visits to rehab centers and groups around the world.
"For me, the achievement of drug-free, self-governing lives, of communities safe from the crime and chaos brought into them by drugs, and finally of drug-free societies, this is the challenge that we all need to stand up and face. This same challenge faces a family, a rehab center, or community, state, or national government," concluded Carr. "The creation of an entirely drug-free society -- do we dare aim for it? I believe we do. I believe it is shameful to settle for anything less. The publication of Ending Addiction is a small step in this direction." Carr added that he welcomes comments and feedback on this work-in-progress.
Regarding this work, Clark Carr can be reached at http://www.narconon.org/ending-addiction/ or call Narconon International at 1-800-775-8750.