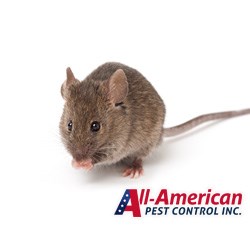 "Many people incorrectly assume that pests are only an issue during the spring and summer seasons…"
Nashville, Tennessee (PRWEB) February 12, 2014
With the cold weather upon us and many areas of the country already experiencing wintry weather conditions, pest-proofing may be the furthest thing from our minds. However, All-American Pest Control, a family owned and operated pest control company servicing Nashville, Hendersonville, Brentwood, Franklin and other Middle TN areas, reminds homeowners that pests don't take off in the winter when it comes to invading homes. And although some pest problems seem to dissipate when the temperature drops, All-American Pest warns that some infestations are greater during the winter months.
"Many people incorrectly assume that pests are only an issue during the spring and summer seasons when some species of ants and stinging insects are at their peak," says Erin Richardson, President of All-American Pest Control. "However, rodents and insects especially mice, rats, little black ants, and wasps have been known to enter homes this time of year in search food, water and shelter from Old Man Winter."
All-American Pest recommends following these tips from the National Pest Management Association (NPMA) to help protect against pest problems this winter:

Seal cracks and holes on the outside of the structure using caulk, steel wool or a combination of both.
Replace loose mortar and weather stripping around the basement foundation and windows.
Install door sweeps on exterior doors and repair damaged screens.
Screen vents and openings to chimneys.
Keep attics, basements and crawl spaces well ventilated and dry. Consider using a dehumidifier in these areas.
Store food in airtight containers and dispose of garbage regularly.
Keep exterior doors shut at all times.
Inspect items such as boxes of decorations and grocery bags before bringing them indoors.
Store firewood at least 20 feet away from the house and keep shrubbery trimmed and cut back from the house.
For more information, visit http://www.allamericanpestcontrol.com.