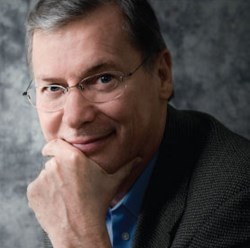 Brentwood, TN (PRWEB) October 24, 2013
Nashville Neuro-Training announces a live webinar featuring Lee Gerdes, founder of Brainwave Optimization®, who will discuss cancer and the brain. This webinar will be held on Thursday, October 24, 2013, at 4:30pm Central Standard Time.
Mr. Lee Gerdes invented Brainwave Optimization® after a decade long fight with Post-Traumatic Stress Disorder (PTSD). His invention helped him to reclaim his life and he devoted himself to refining and sharing this technology with others. In April 2013, Lee was faced with a new challenge for which no one can be prepared and one far greater than any he had previously faced--cancer.
On October 24th, 2013, Lee will share his personal story of hope and survival, from the devastating diagnosis, through the debilitating radiation and chemotherapy treatments, to his ongoing return to health. During this very special live presentation, Lee will open not only his heart, but also his brain, sharing actual brain scans from throughout his illness and recovery. He will show how the traumas inflicted by the cancer and by its treatments affected his brain activity and will explain how Brainwave Optimization® once again helped him to overcome the challenge of a lifetime.
Webinar Details
Register online at Brain State Technologies, the password is brainstate (all lowercase). Login will be accepted within 30 mins of start time. For faster login you should pre-register for the webinar. Teleconferencing is also available and found on the Brain State Technologies registration webpage.
About Brainwave Optimization®
Brainwave Optimization with RTB™ (Real Time Balancing) is simple, straightforward, holistic, and effective and relies on highly advanced knowledge of human brain function, sound and computers. All sessions are conducted in a comfortable and relaxed setting. Sensors are placed in strategic spots on one's head to collect information in order to show where imbalances in brainwave activity exist. The process translates brainwaves into sound. Sessions do not require talking about one's past, are drug-free and have no harmful side effects.
About Nashville Neuro-Training
Nashville Neuro-Training has provided Brainwave Optimization™ to the Nashville area since 2009, and is one of the top rated licensed practitioner offices in the world. We are highly experienced in the use of Brainwave Optimization™ technology and treat each client with compassion and professionalism. Polly Nelson, founder of Nashville Neuro-Training and Master Level Trainer, is passionate about helping others improve their lives.
Over 50,000 people worldwide have experienced breakthroughs utilizing Brainwave Optimization with RTB™. In addition to helping with sleeping disorders/insomnia, clients report relief from addictive tendencies, anxiety, brain injury, chronic pain, cognitive issues, lack of energy, focus/mental clarity, learning difficulties, PTSD, depression, stress and improving sports and overall performance.