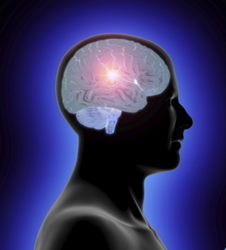 Treating sleep as a priority may be an important step in preventing a number of unhealthy issues.
Brentwood, TN (PRWEB) March 31, 2014
Polly Nelson, Director of Nashville Neuro-Training and Brainwave Optimization® Provider in Brentwood, TN meets with clients daily who seek a noninvasive, drug-free alternative to improve sleep. "There are many reasons why people have trouble sleeping these days," says Nelson. There are some people that have been diagnosed by their physician as having sleep apnea. For those that don't have a physical condition like sleep apnea, their chronic sleep loss may be due to some sort of recent or past trauma. If left ignored, chronic sleep loss can cause serious dangers and according to recent studies, brain damage.
"Clients that contact me with sleeping issues mention more common effects such as changes in mood, memory loss, and decline in personal performance," says Nelson. Studies show that persistent sleep deprivation may lead to harmful health conditions and most recently linked to brain damage. Polly Nelson shares the top five serious dangers caused by sleep deprivation and why a holistic approach such as Brainwave Optimization® may be a very beneficial option for those chronic non-sleepers.
1. Bodily Injury. Sleep deprivation contributes to both occupational Injury and automobile injury. Excessive sleepiness also contributes to a greater than twofold higher risk of sustaining an occupational injury. The National Highway Traffic Safety Administration (NHTSA) estimates conservatively that each year drowsy driving is responsible for at least 100,000 automobile crashes, 71,000 injuries, and 1,550 fatalities.
2. Heart Damage. Studies published by a resource from the Division of Sleep Medicine at Harvard Medical School have found that a single night of inadequate sleep in people who have existing hypertension can cause elevated blood pressure throughout the following day. This effect may begin to explain the correlation between poor sleep and cardiovascular disease and stroke.
3. Brain Damage. A new Penn Medicine study recently published in The Journal of Neuroscience, shows disturbing evidence that chronic sleep loss may be more serious than previously thought and may even lead to irreversible physical damage to and loss of brain cells.
4. Obesity. Studies have shown over the past decade that people who sleep less than six hours a day were 15 to 30 percent more likely to become obese than those who slept seven to nine hours.
5. Early Mortality. Results published in 2007 from the "Whitehall II Study", showed that those who had cut their sleep from seven to five hours or fewer a night nearly doubled their risk of death from all causes. Sleep deprivation is linked to chronic medical conditions like diabetes, high blood pressure, and heart disease, and that these conditions may lead to a shortened life expectancy.
"Treating sleep as a priority, rather than a luxury, may be an important step in preventing a number of unhealthy issues," says Nelson.
About Brainwave Optimization® (HIRREM™)
High-resolution, relational, resonance-based, electroencephalic mirroring (HIRREM™) or, as it's commercially known, Brainwave Optimization® (a product created by Brain State Technologies, LLC, Scottsdale, AZ), is a noninvasive procedure that uses a computerized system designed to reflect the brain's frequencies back to itself using musical tones. Resonance between the musical tones and the electrical circuits in a person's brain can facilitate relaxation allowing the brain to bring balance to it's two hemispheres. Brainwave Optimization® has shown reduced symptoms of insomnia in a recent pilot study by Wake Forest School of Medicine.
About Polly Nelson
Director Polly Nelson founded Nashville Neuro-Training in 2009 after undergoing training at the corporate offices of Brain State Technologies® in Scottsdale, Arizona, and is one of the early practitioners of the breakthrough technology known as Brainwave Optimization®. Polly has personal experience with the power of Brainwave Optimization®. Prior to becoming a practitioner, she sought help with her own personal challenges, including a debilitating social phobia. After experiencing remarkable relief from symptoms following Brainwave Optimization®, she decided that she wanted to help others by offering the service in her hometown of Nashville.
About Nashville Neuro-Training
At Nashville Neuro-Training we offer a warm and personal approach to Brainwave Optimization with RTB™ carefully considering your privacy and comfort. If you are coping with sleep issues, anxiety, traumatic brain injury, PTSD, depression, anger, addiction, ADD, chronic pain or if you are wanting to improve your personal or sports performance, you may especially benefit from our services.
Conveniently located in Brentwood, TN, Brainwave Optimization® is provided at our office six days a week with extended hours, but we are very flexible and can provide our services to you at a location of your choice. We offer affordable prices for initial assessments and sessions to everyone. Contact us to schedule an appointment or learn more about this breakthrough technology.
###
Brainwave Optimization with RTB™ (Real Time Balancing) is intended to facilitate relaxation and auto-calibration of neural oscillations. Individual results may vary. Brainwave Optimization with RTB™ is not intended to treat, cure, heal or diagnose any disease, mental illness or symptom. If currently under care with a primary care physician, therapist or other medical professional, you are encouraged to consult with them prior to beginning Brainwave Optimization with RTB™.