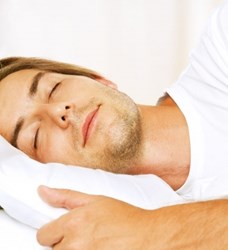 There is a noninvasive, drug-free alternative that doesn't require talking about traumatic experiences.
Nashville, TN (PRWEB) January 29, 2014
Polly Nelson, Director of Nashville Neuro-Training and Brainwave Optimization® Provider in Brentwood, TN meets with clients daily who seek a noninvasive, drug-free alternative to improve sleep. Trauma can cause sleep disturbance, insomnia, nightmares and anxiety. Lack of sleep can affect judgment, mood, memory, and it can increase the risk of accidents and injury.
If left untreated, persistent sleep deprivation may lead to other chronic health conditions such as obesity, diabetes, cardiovascular disease and even early mortality. "We are proudly extending our services at no charge to Iraq and Afghanistan Veterans now through April 30, 2014," says Polly Nelson.
According to a recent sleep report released by VetAdvisor®, LLC, many Veterans are severely sleep deprived and are often kept awake by mental alertness and pain, yet they are reluctant to seek help. Some Veterans attempt to treat their symptoms by using alcohol or over-the-counter medication. "It's important that Veterans and others who experience sleeping issues know there is a noninvasive, drug-free alternative that doesn't require talking about traumatic experiences," says Nelson.
A Nashville Neuro-Training client, 38 year old Veteran recently reported: "Over the course of four years I had tried many different techniques to learn how to sleep again after my service in Iraq and Afghanistan. I literally went almost five years without getting more than one full nights sleep a week. After one visit I noticed an immediate difference. And within two weeks I was falling asleep at 2100 each night." Additional client testimonials including audio testimonials may be found on Nashville Neuro Training's website.
About Brainwave Optimization® (HIRREM™)
High-resolution, relational, resonance-based, electroencephalic mirroring (HIRREM™) or, as it's commercially known, Brainwave Optimization® (a product created by Brain State Technologies, LLC, Scottsdale, AZ), is a noninvasive procedure that uses a computerized system designed to reflect the brain's frequencies back to itself using musical tones. Resonance between the musical tones and the electrical circuits in a person's brain can bring balance to the two hemispheres of the brain and has shown reduced symptoms in a recent pilot study by Wake Forest School of Medicine of people with insomnia.
Over 50,000 people worldwide have experienced breakthroughs utilizing Brainwave Optimization with RTB™ (Real Time Balancing). This process is an effective, holistic and non-invasive method of achieving greater brain balance and harmony. Improving brain function has shown to help with injuries, disorders, stress, pain, anxiety, sleeplessness, addictive dependencies, challenges to learning and performance. It's important to know that this process is safe for all ages, drug-free and scientifically proven.
About Polly Nelson
Director Polly Nelson founded Nashville Neuro-Training in 2009 after undergoing training at the corporate offices of Brain State Technologies® in Scottsdale, Arizona, and is one of the early practitioners of the breakthrough technology known as Brainwave Optimization®. Polly has personal experience with the power of Brainwave Optimization®. Prior to becoming a practitioner, she sought help with her own personal challenges, including a debilitating social phobia. After experiencing remarkable relief from symptoms following Brainwave Optimization®, she decided that she wanted to help others by offering the service in her hometown of Nashville.
About Nashville Neuro-Training
At Nashville Neuro-Training we offer a warm and personal approach to Brainwave Optimization with RTB™ carefully considering your privacy and comfort. If you are coping with anxiety, sleep issues, insomnia, PTSD, depression, anger, addiction, ADD, or chronic pain, you may especially benefit from our services.
Conveniently located in Brentwood, TN, Brainwave Optimization® is provided at our office six days a week with extended hours, but we are very flexible and can provide our services to you at a location of your choice. We offer affordable prices for initial assessments and sessions to everyone.
Nashville Neuro-Training is extending services at no cost to Iraq and Afghanistan Veterans experiencing anxiety or trouble sleeping through April 30, 2014. Contact us to schedule an appointment or learn more about this breakthrough technology.
###
Brainwave Optimization with RTB™ (Real Time Balancing) is intended to facilitate relaxation and auto-calibration of neural oscillations. Individual results may vary. Brainwave Optimization with RTB™ is not intended to treat, cure, heal or diagnose any disease, mental illness or symptom. If currently under care with a primary care physician, therapist or other medical professional, you are encouraged to consult with them prior to beginning Brainwave Optimization with RTB™.