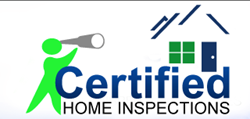 Nassau County Home Inspector, Certified Home Inspections educate homeowners on the home inspection process.
Nassau County, NY (PRWEB) August 13, 2013
Home Inspections 101 – The Basics. Certified Home Inspections is an advocate for educating homeowners on the home inspection process. They recently updated their website with this information. Here are some excerpts from the site:
Buying a home is one of the most stressful and yet exciting times for any individual, couple, or family. So, the last thing anyone needs is to find unexpected problems with the house after it has already been purchased. Therefore, the best way to avoid unnecessary, extra surprises which can result in having to spend thousands of dollars, is to hire a company who performs certified home inspections.
What is a certified home inspection?
In the most basic form, a home inspection is the physical examination, evaluation, and assessment of the structures and systems of a house or building. Individuals who perform these inspections are not only experts in evaluating such things, but they are also required to be familiar with laws, codes, and requirements on various levels – including state, city, town, and community. Additionally, they are the most trusted individuals who will perform a home inspection; a home inspector is familiar with requirements such as blueprints and can foresee possible future problems. Lastly, it is important to have a home inspection that is "certified" because that means it is a formal inspection, which was done by an accredited inspector, and will be accepted by banks (for mortgages), contractors, real estate agents, and the sellers.
What is checked/assessed under a basic home inspection?
Inspectors will use the home's blueprints as the guiding entity for the inspection, comparing it to the current structure of the building. An inspector who does his/her job thoroughly, will also check to ensure all c/o's, permits, etc. have been completed and filed. Lastly, he/she will make certain the integrity of the building's structure is safe and all systems are in good working condition, efficient and up-to-code. Some of the things a home inspector will cover are:
heating systems - air conditioning systems (if applicable)
interior plumbing - electrical systems
roof - attic
visible insulation - walls/dry wall
ceilings - floors,
windows and doors - the foundation
basement - other structural components
For more information, please call or visit http://www.certifiedhomeinspectionsny.com today.
Certified Home Inspections
Home Inspection Services
(631)-921-6602
(718) 841-7285