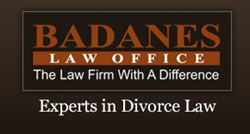 The Badanes Law Office has the experience, track record of success and passion for excellence to represent clients on all divorce, matrimonial and family law matters. Our blog is an important resource for clients.
Garden City, New York (PRWEB) March 17, 2014
In the State of New York, if property is acquired by a husband or wife prior to a marriage, it is considered non-marital property. Property acquired after the marriage is referred to as marital property. If the courts determine a gift is marital property, then it is subject to division between the parties.
According to Long Island divorce attorney David P. Badanes, Esq., from the Badanes Law Office, "If you receive a gift, then you must prove that it was given to you as a gift and that it is not marital property. This can be difficult to demonstrate."
In a recent article prepared by Mr. Badanes, he shares valuable information on how to transfer a gift so it is classified as separate property.
He advises his clients that if a gift is a home or land, any money spent to maintain the property cannot be taken from marital funds. It must be taken from the donee's funds. A gift should also be included on the donee and the donor's tax returns.
"We advise our clients to prepare a notarized document that clearly states the transfer of the property is meant to be a gift," says Mr. Badanes. "This document should be presented at the time of the transfer."
In addition, Mr. Badanes advises his clients that the person receiving the gift must have his/her name remain on the property's title.
To review further details, visit his website at http://www.dbnylaw.com/are-gifts-marital-property to read the article entitled "Are Gifts Marital Property?"
About David P. Badanes, Esq.
David P. Badanes is an experienced Nassau County Divorce, Matrimonial, Family Law and Criminal Defense Attorney with offices in Garden City, NY and Northport, NY. The Badanes Law Office specializes in an assortment of legal matters including: divorce, separation, child custody, post-divorce issues, child support, orders of protection and all issues related to family law and matrimonial law. The law firm serves clients in all of Suffolk County, Nassau County and New York City.