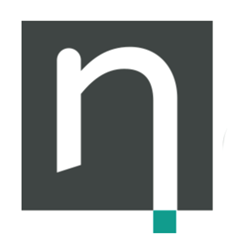 London, England (PRWEB) August 15, 2016
Telford-based Nasstar PLC has announced the acquisition of Hosted Managed Services specialist Modrus Ltd for a reported £13.0m.
Following e-know.net's reverse takeover of Nasstar in January 2014 and the subsequent acquisitions of Kamanchi and VESK during the preceding 24 months, the Nasstar PLC Board has continued to engage in pursuing its stated policy of expansion through organic growth supported by selective acquisitions; bringing Modrus into the Nasstar PLC group of companies is the further fruits of that policy.
Modrus was founded in 2004 and is a provider of managed IT services and telecoms to SMEs, offering a comprehensive cloud service including hosted desktop, managed exchange and managed telephony services, overlaid with full connectivity services.
With a strong and loyal customer base, generating £6.1M of revenues of which 86% is contracted recurring revenue, and a balanced portfolio of managed and hosted services, Modrus has strong systems and processes including full 24x7 in person support delivered by its team in Auckland, New Zealand. It employs 43 people in the UK working from its Bournemouth headquarters and 4 in the New Zealand office, taking the Enlarged Group employment numbers to 191, further bolstering the strength and depth of Nasstar's engineering expertise.
The acquisition of Modrus adds a further 140 managed service clients to Nasstar's Hosted Desktop community whilst securing a foothold in two of its key existing vertical markets as well as extending its reach into new markets, such as media, property service and Independent Software Vendors (ISVs).
Nigel Redwood, Chief Executive Officer of Nasstar, comments:
"Since the end of 2013 we have taken Nasstar PLC from a £2.5M turnover loss making business into a profitable Group (adjusted) with a market cap of almost £50m and the Modrus acquisition represents a significant step in our acquisition strategy to increase our 'go to market' verticals and further diversify our customer base. Modrus introduces three new target market verticals to Nasstar's product suite – media, property services and ISVs whilst adding further penetration in financial services and recruitment. This acquisition represents a highly complementary fit with obvious synergies within licensing costs and data centre consolidation. We are delighted that our placing to raise £13.3m has been well supported by both new and existing institutional investors."
Edward Armitage, Managing Director of Modrus, comments:
"We are extremely excited to be joining the Nasstar group of companies and feel that combining two leading professional services IT businesses in this way can only strengthen Modrus's ability to respond to its customers' needs at an exciting growth time for the SME services market. In addition, the acquisition also provides the business with access to expanded technical resource within Nasstar as well as enhanced marketing and sales capability. On a personal note, I am delighted to join the Nasstar leadership team and look forward to working with the team for many years to come."
About Nasstar PLC
Nasstar PLC (AIM:NASA) was founded in 1998, is one of the UK´s leading providers of managed IT, professional services and cloud computing to the recruitment industry, with more than 140 employees and more than 10,000 users spread across four regional offices.