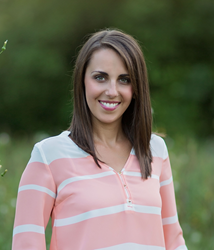 The holiday season holds multiple triggers to many people suffering from mental disorders
Cincinnati, OH (PRWEB) November 26, 2016
Natalie Winters, Ph. D, announced the opening of her new outpatient practice, Inspired Living Professional Psychological Services in Madeira. Now in private practice, Dr. Winters focuses on young adults with eating disorders, fertility difficulties, pre-and post-natal issues and adjustment to parenthood. While disordered eating issues are one of her main concentrations, Dr. Winters works with a wide variety of psychological issues.
"When I was in college, I realized the vast number of young women had body image issues. Living in a dormitory, they commented daily on how they looked. Some were over-exercising, others were binging/purging, and some just had unhealthy eating habits," Dr. Winters explained. "We all want to look our best, but when does it become an obsession and possibly even a life-threatening disorder?" That question became the focus of her studies and eventually her career.
After receiving her Master's Degree at the University of KY in Counseling Psychology, she moved to Houston where she completed her doctorate at the University of Houston. Another move took her to Cincinnati where she began her internship at Miami University Student Counseling Services. She then began four years of work as a psychologist at the University of Cincinnati Counseling and Psychology Services (CAPS) which opened doors for her to not only head up an eating disorder therapeutic program at CAPS, but to create a team approach to dealing with disordered eating on campus.
"A team approach is by far the best way of combating eating disorders," Dr. Winters said. "We worked closely with dieticians, general practitioners and mental health providers." She worked there four years and helped create an ongoing program. One of the things she stressed to all her patients is that balance is important in all areas of their lives.
"The holiday season holds multiple triggers to many people suffering from mental disorders," said Dr. Winters. "Family, which triggers many people, food, over-eating, parties, create a lot of triggers which can become overwhelming. When someone realizes their thoughts and fears are leading them to guilt and unhealthy actions, it is time to get help. They need to feel in control of their lives and emotions, and I can help them do that."
One of the unique attributes of Dr. Natalie Winters practice is that she will schedule a 15-minute phone conversation with her potential patients. This builds trust and allows them to get comfortable speaking to her, asking questions and just chatting so that they are more relaxed when setting an appointment.
In addition, Dr. Winters has created an environment where people can feel at ease. Her office has the atmosphere of a comfy and cozy home. Overstuffed chairs and sofas, a large entry way, photos and intimate areas to talk provide a setting which makes people feel like they are talking with a friend.
Although she works with many young people, she is open to working with any age group and considers herself to be a generalist. Her experience and knowledge reaches into nearly every area of mental health and she welcomes patients with any mental health concerns.
For more information, visit Inspired Living Professional Psychological Services on Facebook at https://www.facebook.com/inspiredlivingpps/ To schedule an interview or speak directly call:
Natalie Winters, Ph. D.
7864 Camargo Road
Cincinnati, OH 45243
http://www.inspiredlivingpps.com
513-713-6614