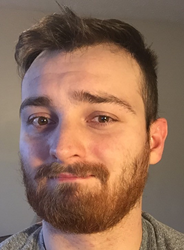 ...many sellers are genuinely surprised to find they have violated one of Amazon's policies. We help them fix their mistakes and get back to selling.
DALLAS (PRWEB) January 28, 2016
Dallas-based Online Sales Step by Step LLC today announced it is growing rapidly thanks to changes at Amazon.com that affect its third-party sellers. The company grew from its founder to 26 team members in six months and has plans to add an additional 10-20 in 2016.
Nathaniel ("Nate") D. McCallister of Sequoia, Georgia joins the Online Sales Step by Step team today as an Associate. With a history of reinstating many suspended Amazon sellers as an independent consultant, he brings a wealth of hard-won experience to the company. In addition, his specialty practice of getting sellers approved in restricted or "gated" categories on Amazon.com will be added to the company's offerings.
"Amazon.com is constantly changing how it interacts with its third-party sellers," said Cynthia Stine, founder and President of Online Sales Step by Step LLC. "It is hard to keep up and many sellers are genuinely surprised to find they have violated one of Amazon's policies. We help them fix their mistakes and get back to selling.
"The demand is huge and we are working as fast as we can to staff up. Because the work is so specialized, it takes a great deal of training. That's why we are so delighted to have Nate McCallister join the team. He is not only a third-party seller on Amazon, he has been working in the trenches and already understands the process and approach required to get sellers back to selling."
"Working with Cynthia Stine and her team means my clients will have access to more resources and a broader range of Amazon seller support services, not just reinstatements," said Nate McCallister. "Their 'Get Clean Stay Clean' services offer weekly in-depth analysis of a seller's Amazon account, for example. On my own I didn't have the staff to support a service like that.
"With the company's shared database of more than 200 successful reinstatement plans, administrative support and the ability to tap my colleagues for consults, I will be able to help more clients at a time as well."
McCallister's reinstatement clients will be folded into Online Sales Step by Step where he will continue to support them with the company's broader resources. In addition, the company will offer his Ungating services to their clients who want to expand into new selling categories like Jewelry, Apparel, Luggage and more.
Online Sales Step by Step LLC is a business consulting firm dedicated to supporting the more than 2 million third-party sellers selling on Amazon platforms worldwide. Calling themselves "Amazon Seller Advocates," the company was founded by Cynthia Stine and Lesley Hensell – a duo of third-party sellers and former business and crisis consultants who collectively bring nearly 50 years of experience to bear for their clients.
When sellers started getting suspended in the US and UK in large numbers in 2015, Hensell and Stine quickly started organizing to meet the demand. Aftercare services like "Get Clean Stay Clean" were created to give sellers early warning of potential problems.
Stine wrote the book "Suspension Prevention: Get Reinstated and Protect Your Amazon Seller Account" which appeared in October 2015 and is a top-selling book on Amazon.com. Through books, blogs, speaking engagements and Facebook posts, Stine promotes the company's mission of teaching sellers best practices and helping them to avoid getting suspended in the first place. The company can be reached at: http://suspensionprevention.com and http://onlinesalesstepbystep.com; 972-432-6398.