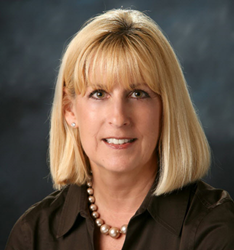 Jan's background and experience will allow her to make an immediate impact in our middle market lending group with her strong network of relationships in the commercial finance and banking community," said Todd Stichler
San Diego, Calif. (PRWEB) March 09, 2016
National Funding, one of the country's leading financial technology companies, is pleased to announce the expansion of the National Funding Middle Market Lending team with the addition of Janice Ibey. She brings more than two decades of experience in commercial finance, advisory and management roles with financial services companies and regulated financial institutions.
Ibey will be responsible for developing new middle market lending relationships with bankers, ABL lenders and trusted advisors to lower and mid-market CEOs and CFOs located primarily in Orange County and Southern California. The middle market lending team targets medium-sized businesses that are in need of financing from $250,000 to $1 million.
Prior to joining National Funding, Ibey founded Cinergy Commercial Capital, Inc., a commercial finance advisory firm serving the lower middle market since 2009. Before Cinergy, she was co-founder and chief operating officer of Fortes Financial, a national residential lending platform. In addition, Ibey served as a capital markets executive with several financial institutions and a commercial loan portfolio credit risk executive with AMRESCO.
A graduate of San Diego State University / California State University, Ibey earned her applied bachelor degree from the School of Professional Studies, with emphasis in housing and real estate.
"We are fortunate to bring on a professional of Ibey's caliber to the team", said Dave Gilbert, CEO and president of National Funding. Todd Stichler, director of middle market lending added, "Jan's background and experience will allow her to make an immediate impact in our middle market lending group with her strong network of relationships in the commercial finance and banking community industry sectors that are very complementary to ours."
About National Funding
Founded in 1999, National Funding is one of the country's leading financial technology companies for small and medium-sized businesses, providing working capital loans, equipment financing, merchant cash advance and credit card processing. National Funding has provided more than $1 billion in capital for more than 20,000 businesses nationwide. The company believes in American small business owners, and strives to provide fast turnaround, flexible solutions and great service to all of its customers and clients in a diverse range of industries including: construction, excavation, manufacturing, retail, packaging, printing, restaurant, telecommunications, trucking, transportation, and waste management, among others. The company was recognized on the Inc. 500 | 5000 list for the past three years, as well as placing on San Diego Business Journal's Fastest Growing Privately-held Companies for the past three years. For more information, please visit: http://www.nationalfunding.com.