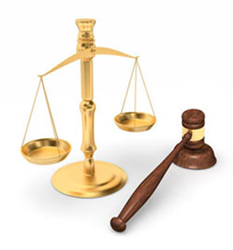 St. Louis, MO (PRWEB) April 30, 2015
The national lawsuit news site 247LawsuitNews.com has published a new article on a recent decision handed down from the Judicial Panel on Multidistrict Litigation (JPML).* Plaintiffs in national testosterone lawsuits seeking compensation for damages allegedly caused by the supplement known as Testofen have been denied consolidation as a multidistrict litigation (MDL). 247LawsuitNews.com provides timely news and information on federal product liability lawsuits.
The denial to consolidate Testofen lawsuits is based on multiple matters of concern, according to the article. Only two lawsuits were involved, each naming a different defendant; multidistrict litigation is typically reserved for large batches of cases filed against a common defendant. One of the cases** brings claims against GNC / Gencor, for its marketing of the substance and Force Factor, LLC; the other case*** names only the manufacturer, Force Factor, LLC, as the defendant, according to the article.
In each of these Testofen testosterone lawsuits, plaintiffs allege the testosterone supplement was fraudulently marketed, making false claims as to the substance's efficacy in raising testosterone levels, according to the article. While the Judicial Panel on Multidistrict Litigation deemed there to be "some common questions of fact", consolidation was judged to be unproductive at this point, according to a court document, the Order Denying Transfer, which was issued by the JPML.
Testofen is a nutritional supplement derived from fenugreek seed, and is not subject to FDA approvals processes, according to court documents. However, the substance has been subject to investigation by federal regulators to determine whether it can cause an increased risk of cardiovascular problems according to court documents. The two lawsuits collectively called into question the marketing practices and safety of at least 22 products which listed Testofen as an ingredient, according to court documents.
247LawsuitNews.com serves as a resource for impartial news concerning federal lawsuits, such as product liability lawsuits that may impact millions of Americans. Most of the news reported by 247LawsuitNews.com deals with litigation involving allegations of serious injury or death caused by product defects or false or misleading advertising claims that led to consumers using a product that they otherwise might have avoided. Much of this litigation involves pharmaceuticals that are used daily by millions of Americans to maintain quality of life.
Due the grave nature of the allegations involved in pharmaceutical and consumer lawsuits, 247LawsuitNews.com endeavors to provide substantiated facts regarding various multi-district litigations, such as the number of plaintiffs, status updates, and the ultimate settlements. Committed to remaining impartial, 247LawsuitNews.com does not comment on the validity of any of the lawsuits on which it reports.
*TESTOFEN MARKETING AND SALES PRACTICES LITIGATION, MDL No 2612
**RYAN, ET AL. v. GENCOR NUTRIENTS, INC., ET AL., C.A. No. 2:15-01209, U.S. DISTRICT COURT, CENTRAL DISTRICT OF CALIFORNIA
***CAMEY, ET AL. v. FORCE FACTOR LLC, C.A. No. 1:14-14717, U.S. DISTRICT COURT, MASSACHUSETTS