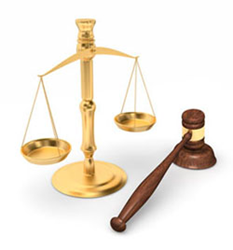 St. Louis, MO (PRWEB) February 02, 2015
A national lawsuit news website announces its official launch at 247LawsuitNews.com. Unlike other lawsuit news sources, 247LawsuitNews.com is not funded by a law firm, nor does it sell advertising to law firms. The express purpose of the website is to provide the public with up-to-date news on national consumer lawsuits and multidistrict litigation. In particular, the site focuses on consumer litigation that may have life-or-death repercussions for millions of Americans, such as dangerous or faulty consumer medical devices, pharmaceutical products, and other similar lawsuits.
Staying current with litigation developments is difficult due to the challenging nature of locating, accessing, and interpreting legal documents. 247LawsuitNews.com serves as a public resource on national lawsuit news for consumers. Through careful research and reliance on official court documents, the website offers unbiased and factual lawsuit news. Transfer Orders, Case Management Orders, Case Lists, and settlement information can be found for major national consumer lawsuits.
247LawsuitNews.com provides impartial news relating to national consumer lawsuits, such as products liability lawsuits that may impact millions of Americans. Most of the news reported by 247LawsuitNews.com deals with litigation involving allegations of serious injury or death caused by product defects or false or misleading advertising claims that led to consumers using a product that they otherwise might have avoided. Much of this litigation involves pharmaceuticals that are used daily by millions of Americans to maintain quality of life.
Due the life and death nature of these products and the allegations involved in consumer lawsuits, 247LawsuitNews.com endeavors to provide substantiated facts regarding various multi-district litigations, such as the number of plaintiffs, status updates, and the ultimate settlements. Committed to remaining impartial, http://www.247LawsuitNews.com does not comment on the validity of any of the lawsuits on which it reports.