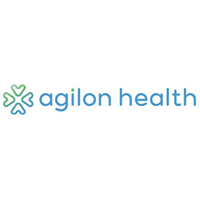 agilon health is proud to receive this recognition once again through NBRI as it underscores our company's approach in truly understanding what our employees and customers – our physician partners – need and want.
LONG BEACH, Calif. (PRWEB) November 04, 2021
The National Business Research Institute (NBRI) is pleased to welcome agilon health, inc. (NYSE: AGL) to the NBRI Circle of Excellence. This is the second consecutive year that agilon health has won the prestigious award.
The NBRI Circle of Excellence Award recognizes organizations that demonstrate high levels of Employee Experience (EX) through rigorous, scientific, psychological research of their Employees. Organizations must score at or above Stretch Performance at the 75th percentile of their industry, or the organization must improve statistically significant 5 or more percentiles at the Total Company level. It is no small feat to move an entire Company's EX score 5 or more percentiles, or to reach Stretch (75th) or Best in Class (90th) Performance levels within six to twelve months!
agilon health is compared to, or benchmarked against its industry, which is a subset of NBRI's Big Data of 10.5 billion survey answers. agilon health is currently performing at 5% percent above their previous scores for the second year in a row. NBRI commends the leadership of agilon health for their commitment to scientific, psychological research of its Employees and continuous improvement of its Employee experience.
agilon health also embraces the Best Practice of continually assessing Employee Experience (EX), and targeting the variables that drive EX, including job satisfaction, management style, culture, and fairness. NBRI's root cause analysis, including linear regressions and random forest models of agilon health raw data, provide agilon health with the keen insight and actions necessary for the continuous improvement of Employee thinking, behavior, and experience.
"Great business leaders manage the people, processes, and products of their organizations. They understand that the rich information NBRI obtains from their Employees enables them to manage how people experience their organization in a highly accurate, effective, and targeted manner. Those experiences drive the financial performance of every organization, whether for the better or for the worse. Understanding thinking and managing experiences for maximum performance is what we do at NBRI," says Dr. Jan G. West, Ph.D., CEO & Psychologist at NBRI. "Earning this prestigious award is a direct result of agilon health's dedication to measuring and improving their Employee experience."
"agilon health is proud to receive this recognition once again through NBRI as it underscores our company's approach in truly understanding what our employees and customers – our physician partners – need and want," says Mat Varghese, chief people officer at agilon health. "At agilon health, we are committed to building trusted, long-term partnerships with community-based primary care physicians, enabling them to improve the experience for their senior patients and transform care delivery in their communities."
About agilon health
agilon health is transforming health care for seniors by empowering primary-care physicians to focus on the entire health of their patients. Through our partnerships and our platform, agilon is leading the nation in creating the system we need – one built on the value of care, not the volume of fees. We honor the independence of local physicians and serve as their partners so they can be the doctors they trained to be. agilon health provides the capital, data, payor relationships, executive experience and contract support that allow physician groups to take on the risk of total care for their most vulnerable patients. The result: healthier communities, and doctors who can devote the right amount of time with the patients who need it most. With rapidly growing appeal, agilon is scaled to grow and is here to help our nation's best independent physician groups have a sustained, thriving future. Together, we are reinventing primary care. For more information about agilon health, visit https://www.agilonhealth.com/ and connect with us on Twitter, Instagram, LinkedIn and YouTube.
About NBRI
NBRI conducts psychological Employee, Customer, and Market Research for businesses, and uses this data to help organizations leverage these human factors to make improvements to operations and strategy. With its extensive experience across all industries, NBRI's research teams bring their clients a combination of deep industry knowledge and expert advice. NBRI's mission is to help their clients set new standards of excellence in their industries. NBRI product offerings, such as benchmarking and deep, inferential analyses like random forest with artificial intelligence and machine learning ensure NBRI clients focus on the most impactful issues in the most effective ways.
National Business Research Institute, Inc.
2701 Dallas Parkway, Suite 650
Plano, TX 75093
972-612-5070
800-756-6168
https://www.nbrii.com
agilon health, Inc.
1 World Trade Center, Suite 2000
Long Beach, CA 90831
media@agilonhealth.com
https://www.agilonhealth.com