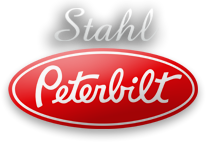 PLANO, Texas (PRWEB) March 16, 2022
The National Business Research Institute (NBRI) is pleased to welcome Stahl Peterbilt Inc to the NBRI Circle of Excellence!
The NBRI Circle of Excellence Award recognizes organizations that demonstrate high levels of Customer Experience through rigorous, scientific, psychological research of their Customers. Organizations must score at or above Stretch Performance at the 75th percentile of their industry, which is no small feat.
Stahl Peterbilt Inc is compared to or benchmarked against its industry which is a subset of NBRI's Big Data of 10.5 billion survey answers. Stahl Peterbilt Inc is performing at the 81st percentile. NBRI commends the leadership of Stahl Peterbilt Inc for their commitment to scientific, psychological research of its Customers and continuous improvement of its Customer experience.
Stahl Peterbilt Inc embraces the Best Practice of continually assessing Customer Satisfaction, and targeting the variables that drive Customer Satisfaction, including job satisfaction, management style, culture, and fairness. NBRI's root cause analysis, including linear regressions and random forest models of Stahl Peterbilt Inc's raw data, provide Stahl Peterbilt Inc with the keen insight and actions necessary for the continuous improvement of Customer thinking, behavior, and experience.
"Great business leaders manage the people, processes, and products of their organizations. They understand that the rich information NBRI obtains from their Customers and customers enables them to manage how people experience their organization in a highly accurate, effective, and targeted manner. Those experiences drive the financial performance of every organization, whether for the better or for the worse. Understanding thinking and managing experiences for maximum performance is what we do at NBRI," says Dr. Jan G. West, Ph.D., CEO & Psychologist at NBRI. "Stahl Peterbilt Inc's high achievement of earning this prestigious award is a direct result of Stahl Peterbilt Inc's dedication to measuring and improving their Customer experience."
About Stahl Peterbilt
Stahl Peterbilt Inc is as one of the top Peterbilt Dealerships in North America and supports Northern Alberta across three locations for all its medium and heavy-duty trucking needs. Stahl Peterbilt Inc is honored to sell and support the Peterbilt brand, offering its customers new and used truck sales, parts, service, finance, rental and leasing and a fleet of mobile service units. Stahl Peterbilt Inc continually strives for excellence in their approaches to customer service, with their state-of-the-art facilities and quality of performance.
About NBRI
NBRI conducts psychological Employee, Customer, and Market Research for businesses, and uses this data to help organizations leverage these human factors to make improvements to operations and strategy. With its extensive experience across all industries, NBRI's research teams bring their clients a combination of deep industry knowledge and expert advice. NBRI's mission is to help their clients set new standards of excellence in their industries. NBRI product offerings, such as benchmarking and deep, inferential analyses like random forest with artificial intelligence and machine learning, ensure NBRI clients focus on the most impactful issues in the most effective ways.
National Business Research Institute, Inc.
2701 Dallas Parkway; Suite 650
Plano, TX, 75093
972-612-5070
1-800-756-6168
http://www.nbrii.com
Stahl Peterbilt Inc
18020 - 118 Avenue
Edmonton, Alberta, T5S 2G2
780-483-6666
http://www.stahlpeterbilt.com