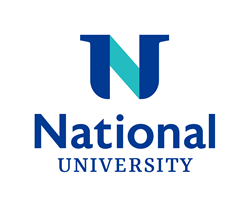 SAN DIEGO (PRWEB) October 25, 2022
National University, the veteran-founded nonprofit university serving 40,000 working adult learners, educators, and members of the military community today announced its membership with the Military Spouse Employment Partnership. Today, NU military affairs representatives join 70 newly selected partners at the DoD-sponsored induction ceremony followed by two days of orientation, knowledge sharing, and networking events in Arlington, VA.
As part of its commitment, NU will collaborate in job fairs and recruiting events, provide opportunities via the partner job portal, and help to educate workforce leaders and hiring managers to harness the unique skills and contributions military spouses offer organizations every day.
"National University is dedicated to whole human education," said Meg O'Grady, senior vice president of military and government programs at NU. "We were founded 40 years ago by a retired officer to not only serve military members, but to empower spouses who also deserve career opportunities that are flexible and can grow in the always-changing landscape of military life."
With credential-rich pathways and a holistic approach to student support, well-being, and success—NU delivers world-class student experiences that have prepared 200,000 graduates for the next chapter of their careers. Today, twenty-four percent of NU students are military affiliated. With roots in the military, NU was selected to join the ranks of what is currently over 610 employer partners that have placed more than 249,000 military spouses in careers throughout the nation.
DoD first launched the program in June 2011 with the mission of connecting military spouses with partner employers. It was created in direct response to the Presidential Study Directive-9, "Strengthening Our Military Families – Meeting America's Commitment," which outlined the federal policy for increasing support for military families so they could have "fulfilling lives" while supporting service members.
According to DoD, military spouses incur an unemployment rate of 24 percent, and a 25 percent gap in wages compared to nonmilitary spouses—yet 77 percent of them want or need work. A centerpiece of the program is the job portal, which hosts 600,000 open job requisitions. This year, for the first time, the Arlington event will include an in-person hiring fair to bring even more employer partners and spouses together.
"MSEP is close to my heart having built my own career as a military spouse while also leading the establishment of this program when I worked at the Department of Defense to develop the Spouse Education and Career Opportunities Program," said O'Grady. "It's been incredibly rewarding to see the program and our next generation of military spouses grow together—and now as an employer partner representing National University, we've come full circle."
About National University: National University, a veteran-founded nonprofit, has been dedicated to meeting the needs of hard-working adults by providing accessible, affordable, achievable higher education opportunities since 1971. As San Diego's largest private nonprofit university, NU offers over 75 online and on-campus programs and flexible four-week classes designed to help students reach their goals while balancing busy lives. Since its founding, the NU community has grown to over 30,000 students and 190,000 alumni around the globe, many of whom serve in helping industries such as business, education, health care, cybersecurity, and law and criminal justice. National University's merge with Northcentral University will be complete in November 2022, growing the institution by over 10,000 students and 80 graduate and doctoral programs. Learn more at NU.edu.