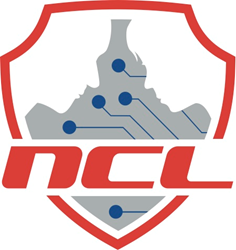 I was able to use the NCL as an assignment last fall in my undergraduate security course.
Largo, Maryland (PRWEB) January 27, 2015
While academia is busy educating the next generation of cybersecurity professionals, the National Cyber League (NCL) is keeping up with the demand of testing and validating these soon-to-be cybersecurity professional's skillset. After reaching a record high of 1,368 participants in Regular Season games and attaining another record high of 86 teams in the Postseason competition, the NCL is pleased to congratulate the top three highest ranked participants of 2014.
The NCL provides a cybersecurity training ground that requires students to work individually (Regular Season) and in teams (Postseason) to solve real problems, with actual deadlines, under enormous time and in some cases, technical and resource constraints.
For 2014, Andrew Kramer from Dakota State University placed first for the two, combined Regular Season games. Second place went to Alexander Gartner from Dakota State University and third place went to Eric Kotake from Honolulu Community College. The top 3 schools in Postseason play were Dakota State University in the Gold bracket, Jacksonville University in the Silver bracket, and Texas A&M – Corpus Christi in the Bronze bracket. To view the entire NCL leaderboard, go to the NCL Leaderboard.
"We're proud of all the players from over 145 colleges and universities that competed in the NCL season," states Casey O'Brien, Commissioner of the National Cyber League. "In addition to working through customized content in the NCL Gyms, these students had to rigorously demonstrate knowledge and skills based on various industry-recognized performance objectives."
Fostering cybersecurity abilities in students is a critical addition to traditional education. The NCL offers various resources to assist faculty at two and four-year colleges and universities to integrate the NCL into their classroom for free.
"I was able to use the NCL as an assignment last fall in my undergraduate security course," states Dr. Mark Shaneck, Online Department Chair for Cyber Security at Liberty University. "It was a great opportunity for the students to be able to not only use these exercises to learn a lot about security and cryptography, but also to exercise their skills alongside students from across the country. Competing on a national scale, with upwards of 1,000 students, can not only validate what the students have worked hard to learn but also show what areas are lacking and could use more help."
The NCL events also have learning objectives in all activities by aligning preparatory lab exercises with the games. These learning objectives measure a player's strengths and weaknesses to produce an individualized Scouting Report. Companies that are seeking qualified talent can view Scouting Reports to evaluate potential cybersecurity professionals for their company.
The NCL is taking cybersecurity education to a whole new level. Webinars will soon be offered to educate faculty at two and four-year colleges and universities on how to integrate the NCL curricula into classrooms. To learn more, visit http://www.nationalcyberleague.org.