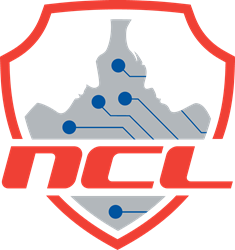 Chevy Chase, MD (PRWEB) September 22, 2016
Long gone are the days of textbook-only information security classes. Batch registration for faculty to fully integrate the National Cyber League (NCL) curricula into their courses is now available until October 3rd.
The NCL provides higher education institutions free curricula to help information security students prepare for professional certifications and careers. Instructors receive hands-on preparation for professional certification exams, hosted lab exercises, game challenges for students at all levels and solutions to challenges.
The NCL breeds future cybersecurity professional talent through preparatory lab exercises and challenges that deal with real problems and resource constraints. The hands-on training provides the most realistic approach to understanding content and allows students to use that knowledge in the working world. During the game, NCL measures participant's skill sets and how they compare to others and produces an individualized performance-based assessment, also known as the NCL Scouting Report. Organizations looking to hire qualified candidates can access these reports.
There is still time to make NCL an integral part of student learning. Faculty that want to get started can request a batch registration form by emailing info(at)nationalcyberleague(dot)org.
Individual and batch registration is available until October 3. Visit http://www.nationalcyberleague.org.
About National Cyber League:
The National Cyber League (NCL) provides a cybersecurity training ground in a high-fidelity, simulation environment that requires participants to work individually in the Regular Season and in teams during the Postseason events. The NCL events are designed for participants to solve real problems with actual deadlines under time, technical and resource constraints. The NCL assists higher education institutions across the country in student preparation for its events and for professional certifications. Companies seeking qualified talent can access the NCL's Scouting Reports to evaluate potential cybersecurity professionals who have demonstrated skills in the NCL events. The NCL is where cybersecurity is a passion for students, faculty and the workforce. To learn more, visit nationalcyberleague.org.