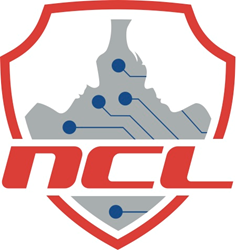 CHEVY CHASE, Md. (PRWEB) October 17, 2017
Every year more and more people are clamoring to acquire the best virtual training in cybersecurity as evidenced by the fourth straight increase in registration for the National Cyber League (NCL) Fall Season.
This year, 3,461 individuals registered, 702 more than in 2016. Since 2013, the number of participants has more than tripled, giving sponsors an edge in having access to a larger pool of qualified talent.
This one-of-a-kind virtual game puts aspiring cybersecurity professionals in real-life situations where they have to employ their knowledge to succeed. Participants work on exercises in the virtual NCL Stadium, learn their strengths and weaknesses, and receive a coveted NCL Scouting Report. They not only learn to demonstrate their talent across a range of industry recognized competencies, but also pick up new skills.
Sponsors have access to all these participants through advertising and marketing emails and can also acquire the NCL Scouting Reports. Any sponsorship helps maintain and enhance these kind of high quality events throughout the year.
For more information or to learn how to become a sponsor, visit http://www.nationalcyberleague.org.
About National Cyber League  
The National Cyber League (NCL) provides a cybersecurity training ground in a game-like environment that requires participants to work individually in Regular Season and in teams during Postseason Games. The competition is designed for participants to solve real problems with actual deadlines under enormous time, technical and resource constraints. The NCL provides colleges and universities across the country with curricula to assist in student preparation for the competition. Companies seeking qualified talent can view NCL's Scouting Reports to evaluate potential cybersecurity professionals who have demonstrated skills in NCL game play. The NCL is where cybersecurity is a passion…for students, faculty and the workforce. To learn more, visit http://www.nationalcyberleague.org.