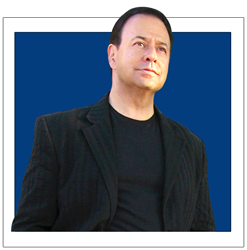 I saw nation's leaders unable to make rational decisions... and they cannot negotiate what they are unsure of.
(PRWEB) August 19, 2014
"I have a word from the Lord today and it's in regards to our nation and the nations of the earth," states Gary Zamora. "It is time we hear what God is saying…beware of the spirit of distraction and beware of the spirit of Antichrist… we are living in a time of perplexity of nations."
August 22nd, 2014 marks the 6th monthly Prophetic 2014 "The Moment", an evening filled with prophecy and one that is steadily attracting new comers from around the world and growing in popularity.
Fears of war, violence, and oppression have taken root in the minds of the people, causing widespread concerns and unanswered questions. The state of the world is showing some eerie similarities to the pre–World War II global picture, and history has a tendency to be a creature of habit. Unexpected invasions, unlikely alliances, countries itching for war, and global recession to name just a few.
"I saw nations' leaders unable to make rational decisions," states Gary Zamora, "and they cannot negotiate what they are unsure of."
"The nations' leaders are restless, there's an agitation in the world and the spirit of distraction and misdirection is causing global uncertainty today," declares Gary Zamora. "Our answer is not going to come out of our White House, our salvation is not going to come from world leaders... we have one savior, we have one God, and that is the Lord Jesus Christ, God the father and the power of the Holy Spirit is going to guide us."
Gary Zamora says there is something that can be done and looks forward to revealing what God poured into his spirit to the people in attendance this Friday, August 22nd, 2014.
Gary Zamora continues to prophesy big things about the future, many of which have been documented and already come to pass. Testimonies are flooding in and the power of God is manifesting at "The Moment."
"Although, this is a fearful time, it is not a time to be afraid," says Prophet Gary Zamora, "the word of the Lord is going to sweep this nation and the glory of God is going to be revealed. It is a time to prophetically dive in deeper and prophesy that God's will be done here on earth as it is Heaven."
Gary Zamora has a heart for the prophetic and a desire to release the secrets and mysteries of the Earth in God's people through divine prophetic inspiration. He embodies the gift of prophecy and is steadfast about the necessity and importance of prophecy. When asked how he knows how to guide individuals so accurately, he often says," I incline my ear to the prophetic voice of the Lord."
Gary's PROPHETIC 2014 "The Moment" 6th event is scheduled for August 22nd, 2014 at 7:00 p.m. in Sun Valley, CA. This is a live, in person event and will not be broadcast. "The Moment" is a place to hear the prophetic voice of God. Experience "The Moment" Live; even just a glimpse of the prophetic can change the course of your life forever.
Gary Zamora Ministries and Prophetic Alignment, LLC have developed various ways to deliver the message of prophetic insight through their products, programs, events, and services. His radio program titled "Prophetic Edge" airs every Wednesday at 3:00 p.m. Pacific where he delivers explosive insight as to why the prophetic is so important and how to make it more effective than ever before in your personal life.