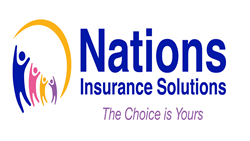 "The auto, home and property coverage options that are available to our clients are offered in most states across the country."
Miami, FL (PRWEB) July 16, 2015 (PRWEB) July 28, 2015
Nations Insurance Solutions, Multi-State Multi-line Insurance Agency, in Miami, FL, that specializes in providing Health insurance quotes to its clients, recently announced the launch of Commercial, Auto and Motorcycle Insurance. With multiple carriers clients compare auto insurance rates that best suits their specific needs.
Liability automobile insurance policies are one popular type of coverage that consumers can acquire for protecting a vehicle of any type in all U.S. states. The company is now helping auto owners to compare auto insurance rates and acquire property damage coverage that are tied to policies that provide extra protection. The lack of public and private property coverage in some state minimum insurance plans could cause a driver to be liable for expenses after an accident occurs. "The auto, home and property coverage options that are available to to our clients are offered in most states across the country," said CEO Marc Zimmerman.
With the addition of National General, GainsCo, WindHaven, and Star Casualty the company has aligned themselves with many options to service their clients. National General Insurance Company was formerly GMAC Insurance. GMAC Insurance was founded in 1939. The company has been in business for over 60 years and is one of the largest automobile insurers in the United States. GAINSCO Inc concentrates their efforts on the nonstandard personal automobile market, specifically in minimum-limits personal auto insurance. GAINSCO was established in 1978 as a Texas corporation and is based in Dallas, with a regional office in Miami. Windhaven Insurance Company specializes in underwriting standard and higher risk drivers. Star Casualty has been providing automobile insurance protection to individuals and families in the state of Florida since 1988. Learn more about Property and Causality.
With property related policies that consumers have the freedom to explore or quote using Nations carriers are designed to cover damage to vehicles, public structures or private homes. Commercial business insurance quotes are very competitive and consumers who have a liability plan of coverage can now compare the different declarations available to find better coverage using the company's database.
About Nations Insurance Solutions
Nations Insurance Solutions a National Full Service Insurance Agency that focuses on the client's needs. The Company offers Health, Medicare Supplements, Dental, Life, Accident,Critical Illness, Home, Auto, and Commercial in all 50 states. The Choice is Yours.