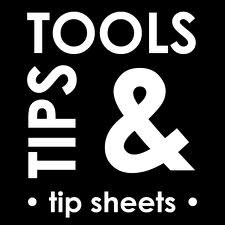 A natural disaster can strike at any moment. It is important for everyone to be prepared in the event that they encounter one.
Memphis, Tennessee (PRWEB) February 03, 2014
Natural disasters seem to be even more common throughout the U.S. and the globe, or it could just be that our 24-hour news cycle allows us to know more about these disasters as they occur. Regardless, anyone can face a natural disaster at any time, and key to survival is being prepared for the possibility. Homeowners often put plans in-place in the event of a natural disaster, but it's important for renters to take the same precautions.
While most security professionals recommend that renters install do it yourself home security systems that are wireless and can easily be removed, even this precaution can't protect against nature.
The team at SecuritySystemReviews.com, a wireless home security system review site, has put together a list of tips to help renters, if they should encounter a disaster. SecuritySystemReviews.com is a site dedicated to providing third-party, independent information about home security systems to residents across the country.
1. Always have an emergency kit on-hand. An emergency kit's contents may vary based on the renter, but a few common items to have include a flashlight with extra batteries, a first aid kit, a portable radio, drinking water, cash and an extra supply of any necessary medications.
2. Many people who are renters neglect having emergency supplies on-hand because of their space limitations, so it may be necessary to be creative. A few possible storage areas include under the bed, on top of a refrigerator, or in a kitchen cabinet. It needs to be accessible, yet out of the way of daily living spaces.
3. Know how to evacuate an apartment complex if necessary—this can take some planning for renters who live in a high-rise building. These evacuation plans should never include the elevator. Renters should always plan on having to take the stairs during an emergency. It's also a good idea to have several escape routes in mind, in case one is not accessible.
4. If the natural disaster is a tornado, plan a low-lying space. A basement is best, but if this isn't possible, coordinate with a resident who lives on a lower floor, or plan to get in the center of the apartment.
5. Renters should get to know their neighbors. They can be a valuable resource for one another in the event of an emergency or natural disaster. It's a good way to ensure everyone is accounted for in an apartment building, and that a neighbor can get help if necessary.
About SecuritySystemReviews.com
SecuritySystemReviews.com is a trusted and established resource for consumers regarding the home security and alarm industry. The site provides information on systems in every state, including where there's a high rental population, including New York security systems and New Jersey security systems. The site also provides access to valuable coupons and discount codes.