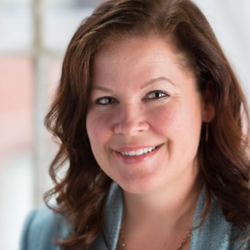 Boston, MA (PRWEB) July 25, 2014
Bibliomotion is thrilled to announce the launch of their newest 30gurus course: 'The Nature of Investing' with Katherine Collins. This course launches Monday, July 28.
The Nature of Investing reunites investing with the real world through natural principles, transforming the investment process from the roots up. Drawing on Collins's twenty years of professional investment experience, this course connects real-world finance with the deeply rooted, scientifically valid framework of biomimicry – a different framework than the mechanized one frequently employed throughout the financial industry. The result is an investment approach that goes "beyond sustainability" to form a naturally modeled investment system that is inherently resilient and regenerative.
In this course, participants will discover the connection between nature and investing. Collins provides tools that will help you make more thoughtful and complete investing decisions with their time, energy, and money.
About Katherine Collins:
Katherine Collins is founder and CEO of Honeybee Capital, dedicated to pollinating ideas across varied fields in pursuit of optimal investment decision-making. After a long and successful career in traditional equity management, Collins set out to re-integrate her investment philosophy with the broader world, traveling as a pilgrim and volunteer, earning her MTS degree at Harvard Divinity School, and studying the natural world as guide for investing in a valuable and integrated way, beneficial to our communities and our planet.
Prior to founding Honeybee, Collins served in numerous capacities at Fidelity Management and Research Company: as head of US Equity Research, she led one of the largest buy-side research operations in the world. As Portfolio Manager, she was solely responsible for investment decisions for the multi-billion dollar Fidelity America funds while based in London, and for the entire range of Fidelity Mid-Cap Funds while based in Boston. Every fund that Collins managed at Fidelity outperformed its relevant benchmark during her tenure. As Analyst, she managed several different industry-specific Select funds and researched over a dozen different industries. She also spent two years at the Fidelity Foundations, acting as Program Officer for these large philanthropic organizations.
Collins serves on the board of the Biomimicry Group, led by Janine Benyus, and on the Advisory Board of Ethical Markets Media, led by Hazel Henderson. She has traveled the world as an active volunteer for Habitat for Humanity, and has held numerous volunteer positions with Wellesley College and its Business Leadership Council. Collins serves as board member of Last Mile Health, an organization building a frontline network of community health care workers in Liberia, and of Common Impact, a nonprofit that facilitates collaborations between global companies and local nonprofits. She is a member of the Harvard Divinity School Dean's Council and of the Sprout Lenders group, and an advisor to Criterion Institute, the PopTech Impact Fund, and the Massachusetts chapter of the Trust for Public Land.
Collins is an alumna of Wellesley College and Harvard Divinity School, and holds a CFA designation.
About 30gurus:
30gurus is a virtual learning site designed for those who love to learn. The mobile courses are delivered via iPad and IPad mini only. The courses are active learning experiences, with the spark provided by the instructor, and the kindling by the participants, collectively. The results are predictably…surprising.
About Bibliomotion:
Bibliomotion is a book publishing house designed for the new publishing landscape. While many publishers work to retrofit old processes for new realities, Bibliomotion was founded by book-industry veterans who believe the best approach is a fresh one – one that focuses on empowering authors and serving readers above all else. Moving away from the top-down model that has dominated the publishing process for years, we give each member of the team – including the author – a seat at the table from the very beginning and in doing so, work side-by-side to launch and sell the best content possible, making it available in a variety of forms.