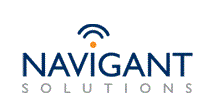 The newly forged Celigo partnership delivers essential cloud-based connectors for Salesforce.com, Google Apps, Amazon S3, Magento and most 3PL providers…
Dubai, United Arab Emirates (PRWEB) October 21, 2013
Navigant Solutions, a progressive management consulting firm specializing in cloud-based ERP, CRM and eCommerce, announced today an exclusive partnership agreement with Celigo to extend its leadership and expand adoption of NetSuite's cloud-based business management suite into small and midsize business (SMBs) in the Middle East.
Specifically, the Celigo partnership combines the strength of two providers with proven track records in global cloud technology and its regional relevance to provide customers with holistic end-to-end solutions that enhance the ability to simplify integration of NetSuite with other SaaS offerings popular in the region including Salesforce.com, Google Apps and Magento. The newly forged partnership delivers essential cloud-based connectors for Salesforce.com, Magento and most 3PL providers, as well as productivity tools to utilize seamlessly with Excel, Google Apps and Amazon S3.
"From its ease-of-deployment, to its overall lower-cost-of-ownership, the attractiveness for cloud-based services finds its momentum being fueled by the Middle East's growing appetite for critical front-office and back-office solutions" said, Hadi Yashruti, Managing Director for Navigant Solutions. "Our domain expertise combined with our alignment with Celigo allows us to extend complete, relevant, secure and scalable solutions for companies looking to fulfill their cloud ERP, CRM and eCommerce vision."
In addition, and building on its Middle Eastern heritage, Navigant Solutions maintains its own library of prebuilt customizations or "products" that address unique business requirements in the region. With today's announcement, Navigant Solutions extends its core competency by introducing a new "product" tailored for managing "human capital resources". The new product, Arabic HR is purpose-built to align with most common Middle East HR practices that are unique to Saudi Arabia. Developed fully on NetSuite, organizations can take advantage of the 'one system' and extend its utilization for an Arabic-only audience. Arabic HR integrates with NetSuite with no interference of the Arabic customizations for non-Arabic speaking users to provide a greater sense of ease and adoption.
Navigant Solutions has consistently worked towards empowering its Middle Eastern customers with advanced technology solutions, delivering implementation services catered to meet their unique business objectives. As a leading NetSuite solution provider, Navigant Solutions maintains a presence in the region to serve United Arab Emirates, Saudi Arabia and Qatar.
Visit us at GITEX Hall 6, Booth CLD-3 as we showcase Arabic HR (for NetSuite) and Celigo Connectors.
About Navigant Solutions
Navigant Solutions (http://www.navigantsolutions.com) is a progressive management consulting firm specialized in the design, delivery and support of on-demand cloud business management solutions. Navigant Solutions is an International NetSuite Solution Provider partner, promoting sales and deployment of NetSuite, NetSuite CRM+ and NetSuite OneWorld solutions. Navigant Solutions is headquartered in San Francisco, California and maintains its prime regional presence in Dubai, United Arab Emirates.