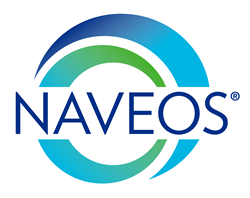 Worksheet S-10 is still meaningful in the very near future as the 2017 cost report will be the first baseline year. The CMS decision to defer gives hospitals more time to ensure that they have the data and reporting infrastructure to stand up to audit
Sterling, VA (PRWEB) August 10, 2016
On August 3, 2017, CMS issued its Inpatient Prospective Payment Systems (IPPS) Final Rule for Fiscal Year (FY) 2017. Given the changes that were enumerated in the 2,434-page document, NAVEOS® Founder, Robert Gricius, recently highlighted the nine most important DSH related items that hospitals need to focus on with respect to the Final Rule.
For FY 2017, CMS essentially adopted the Proposed Rule Days Proxy Methodology. The Uncompensated Care Pool for Federal Fiscal Year (FFY) 2017 remains unchanged from 2016 at $5.9 Billion.
However, as opposed to guidance provided in FFY17 Proposed Rule, CMS made the decision to defer implementation of Worksheet S-10 for FY 2018. Instead, CMS now projects that FY 2021 will be the first year it will be used to distribute the Uncompensated Care Payment (UCP) component of Medicare DSH. As for FY 2018, CMS is exploring an interim method to determine a replacement proxy for 1/3 of the amount that had previously been the 2014 Worksheet S-10 metrics.
Although the Final Rule was a material change from the Proposed Rule as it pertains to the phasing in of Worksheet S-10 for UCP distribution, NAVEOS®' agrees with CMS' position to defer this implementation until new instructions are in place for both the providers and the MAC's, so the data and audit process will be more consistent.
NAVEOS® recommends that providers take certain actions in response to the Final Rule for FFY2017. To find out more, please click here to read the full article: "CMS' IPPS 2017 Final Rule: 9 Important DSH Related Takeaways."
About NAVEOS®
NAVEOS® is the proven leader in maximizing the value of governmental program reimbursements for healthcare providers. Since 2005, our superior approach to data analytics has enabled healthcare providers to realize almost one billion dollars in additional Medicare DSH/340B reimbursement payments.
NAVEOS® has developed a fully integrated Medicare DSH/340B software solution with a national eligibility verification network for both Medicare and Medicaid data. This system, which is the most robust in the industry, uses sophisticated algorithms to match eligibility data with patient data, applies the most up to date Federal and State regulatory parameters, then builds comprehensive deliverables for supporting DSH/340B filings. By leveraging our state-of-the-art technology and unsurpassed domain expertise, we generate best-in-class deliverables that yield impressive value and achieve a stellar (99.7%) audit acceptance rate.
Our unparalleled results, which typically yield 2% - 6% more Medicaid patient days, often:
• Allow healthcare providers to attain Medicare DSH/340B qualification
• Keep healthcare providers from falling out of DSH/340B
• Result in additional DSH reimbursement when following another vendor
Our unique methodology for value creation has established NAVEOS® as industry thought leaders in healthcare reimbursement data analytics. Our services continue to evolve as the Affordable Care Act (ACA) presents new and diverse challenges that can only be met through the innovative analysis of "Big Data".
Questions can be directed to NAVEOS® at info@naveosdata.com or (888)550-2708.