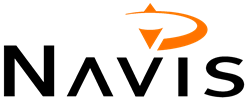 NAVIS Narrowcast clients can use our new VR Lead Management solution and Auto Responder to manage and convert their listings from the most popular listing sites at a much higher level to generate more revenue.
(PRWEB) October 24, 2014
NAVIS unveiled its new reservation Lead Management Solution that integrates online listing inquiries from the vacation rental industry's most respected booking sites with the NAVIS Narrowcast sales and reservation solution. The online listing site interface supports inquiries from HomeAway and other listing services. NAVIS' new Listing Lead Management system and Auto Responder creates personalized, property-specific messages that capture more leads, drive higher conversion rates and increase revenue for vacation rental (VR) operators.
NAVIS is the leading reservation sales and marketing system provider for the vacation rental, resort, and hotel markets. Click here to learn more about how the NAVIS Listing Lead Management system increases revenue for VR operators.
Auto Responder + Lead Management solutions are free of charge to NAVIS Narrowcast clients
"NAVIS developed the most powerful booking, lead management and automated communication tool for the vacation rental industry," said Michelle Marquis, NCP, NAVIS' vice president of marketing and strategic initiatives. "NAVIS Narrowcast clients can use our new VR Lead Management solution and Auto Responder to manage and convert their listings from the most popular listing sites at a much higher level to generate more revenue. Best of all, the new Lead Management + Auto Responder solutions are free of charge for all NAVIS Narrowcast users. We invite everyone to come by our booth at VRMA14 and be first to see how the new NAVIS Lead Management solution can strengthen their operation."
NAVIS' listing Lead Management solution supports inquiries from HomeAway and other listing services. NAVIS seamlessly receives listing inquires in NAVIS' Narrowcast reservation sales system. Agents are alerted to new inquiries the moment they arrive directly from within the NAVIS Narrowcast Dashboard. New Dashboard listing alerts provide a real-time summary of the prospect's information, and property of interest. Automatic agent routing, Auto Response, and intelligent listing lead ranking algorithms present leads to agents prioritized for highest conversion and maximized revenue. The NAVIS Listing Lead Management system also lets clients track conversions and revenue attainment for optimized performance management at both the listing source and at the individual property listing level.
NAVIS Listing Lead Management combines real-time agent notification with intelligent, personalized Automated Response that lists specific date, unit and property detail to provide immediate, targeted communication to your prospects. NAVIS teamed with leading listing companies to unleash your PMS property data within Narrowcast to dispatch content rich outbound communications renters need to make an informed booking decision.
The new NAVIS Listing Lead Management system:

Enables intelligent, automated responses to inquiries based on property availability, return vs new guest, and language cues that can be used to deliver a highly personalized response
Generates response content at moment-of-inquiry, assuring that quoted rates and other critical property details are accurate and aligned with your PMS.
Increases listing inquiry conversions with automatic lead data collection for more effective reservation handling and outbound re-marketing.
Enables instant follow up to inquiries directly from Narrowcast.
Cleanses lead data; consolidates records by household, eliminates duplicates via NAVIS' CRM.
Queues leads to the highest converter on your sales team – or uses other metric of your choice.
Allows for daily outbound queued up "leads" by agent for all types of leads.
Shows listing details from the NAVIS Lead From for informed inquiry management.
Consolidates multiple property inquiries into a single lead, clearly denoting the source of the inquiry for easy viewing.
Provides detailed listing source analysis; attributes the booking to all stages of that lead's interactions.
Provides insightful reporting summaries on bookings, conversion, outbound revenue, and more.
NAVIS Reach drives more effective retargeted lead marketing
"NAVIS goal is to help VR operators get the best value from being partners with each of us," said Marquis. "Our powerful new Lead Marketing System enables operators to make the most from their investment with those leads." Marquis noted that listing site leads convert at about 5%. The new NAVIS system captures data on the 95% of leads that typically do not convert and makes that data available to NAVIS' Reach CRM marketing tool. The result is a richer long-term prospect base and increased revenue for VR operators.
Most online listing leads sit in an operator's email box. NAVIS Reach allows operators to segment and target those prospective guests into Household Personas and automatically market back to valuable leads. NAVIS Reach enables VRMs automatically retarget an email to somebody who showed interest this year or last but did not book. This takes lead retargeting to a more profitable level.
"The data is strong," Marquis said. "NAVIS Narrowcast revenue that comes from listings sites such as HomeAway and VRBO has grown from 6% just three years ago to 23%. NAVIS will continue to work with listing partners to help NAVIS Narrowcast clients manage their leads for more conversions that boost revenue now and in the future."
About NAVIS
NAVIS sales and marketing solutions empower resorts, hotels, and vacation rental management companies to leverage the full profit potential of their direct channel. NAVIS hospitality clients drive more demand, capture more demand, and convert more demand with dramatic increases in revenue and RevPAR. With a laser focus on actionable, real-time CRM data from the direct channel, NAVIS uncovers new and often ignored revenue opportunities, including increased reservations productivity, greater marketing efficiencies, call center optimization, and greater visibility into their businesses. NAVIS clients outperform competitors and enjoy greater market share, higher NOI, and more revenue. Click HERE to find out what NAVIS can do for you.