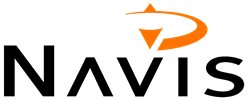 NAVIS' two new enhancements solve the problem of unmanageable lead volume for our Vacation Rental clients.
(PRWEB) February 05, 2015
NAVIS announced the launch of two new enhancements that will make more money for vacation rental managers.

NAVIS' new Listing Lead Management (LLM) for Narrowcast consolidates all inquiry data from email and phone requests from the same household into one lead record. This allows reservations agents to follow up on inquiries quicker and easier. Listing Lead Management interfaces with VRBO, HomeAway and FlipKey.
NAVIS' new Auto-Agent enhancement automatically intelligently responds to close business faster. Responses utilize inquiry triggers such as dates of stay, unit availability and more with completely customizable templates. Vacation rental managers can also track if the recipient opened or forwarded the auto response email to enable agent follow-up, if necessary.
Click here to learn more about NAVIS solutions and services.
The popularity of vacation rental listing sites like HomeAway and VRBO has skyrocketed. Expedia is also adding VRs as they increasingly compete in hospitality markets. These and other sites send an avalanche of lead inquiries to vacation rental managers' inboxes. NAVIS solutions enable operators to convert more of this new distribution strategy.
"NAVIS' two new enhancements solve the problem of unmanageable lead volume for our vacation rental clients," said Michelle Marquis, NAVIS vice president marketing and strategic initiatives. "Three years ago, only 6 percent of our clients' leads came from online listing sites like HomeAway, VRBO and FlipKey. Today the proportion of business from these sites averages 25 percent. Operators across the country report they can only convert 5 percent of this avalanche of leads. NAVIS' two new solutions will enable vacation rental operators to capture more of the 95 percent revenue left on the table."
Listing Lead Management will be available to NAVIS clients February 17, 2015.
NAVIS will begin setup of Auto-Agent for clients on February 24, 2015.
Marquis said, "LLM acts on inquiries directly from HomeAway's software without manual input by agents. The result is a fast, almost real-time, response that enables agents to close more business. LLM is designed for NAVIS vacation rental clients that use Narrowcast to access HomeAway, FlipKey and/or VRBO.
"Auto-Agent automated responses have a 'book it' button and are easily customized with 'push to call' and 'push to chat' for agent interaction. NAVIS also provides attractive templates for responses that operators can customize with HTML graphics. Auto-Agent automatically pulls appropriate photos of the unit being requested for a very attractive offering customized for each vacation rental operator. NAVIS' new solutions enable VRs to manage and respond to many different types of inquiries more elegantly. Now our vacation rental clients will have a comprehensive solution for lead capture and revenue generation from listing site leads."
Want to learn more about how to convert that avalanche of leads into increased revenue? Vacation rental companies are invited to a free webinar on Wednesday, Feb. 18, 2015 from 2:00 PM - 3:00 PM EST to learn about the latest tricks and tools to better manage listing inquiries and drive more bookings. Click here to register.
About NAVIS
NAVIS sales and marketing solutions empower resorts, hotels, and vacation rental management companies to leverage the full profit potential of their direct channel. NAVIS hospitality clients drive more demand, capture more demand, and convert more demand with dramatic increases in revenue and RevPAR. With a laser focus on actionable, real-time CRM data from the direct channel, NAVIS uncovers new and often ignored revenue opportunities, including increased reservations productivity, greater marketing efficiencies, call center optimization, and greater visibility into their businesses. NAVIS clients outperform competitors, enjoy greater market share, higher NOI, and more revenue. Click here to find out what NAVIS can do for you.