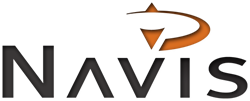 NAVIS REACH was designed from the beginning to be one of the industry's most powerful data gathering systems. It identifies the right people you want to contact at the right time.
Bend, OR (PRWEB) October 16, 2013
NAVIS, the leading reservation sales system provider for the vacation rental, resort and hotel markets, announced it will launch its new NAVIS REACH data marketing CRM solution at the VRMA Annual Conference October 20 - 23, 2013 in Nashville, Tennessee. NAVIS REACH is an easy-to-use CRM tool that enables lodging operators to increase revenue by combining data from separate systems to create and execute targeted, effective email campaigns and track results in real time. Click here to learn more about NAVIS' data marketing system.
Powerful NAVIS REACH Generates Targeted Email Lists from Data On Separate Systems
NAVIS REACH is based on 25 years of experience in the lodging industry. The system captures vacation rental company guest and lead data from multiple sources that include the property management system, the NAVIS Narrowcast solution, external lists, and/or other sources. REACH cleans and de-dupes the names, removes pre-bookings, and automatically groups people into households in real time. Once the data is captured, NAVIS REACH provides easy-to-use tools to generate lists from the combined data, execute email campaigns, and track results. Operators may pick from multiple NAVIS email templates, or build their own email format. The result is a streamlined email marketing process that is efficient, provides detailed reporting, and delivers more revenue for lodging companies.
NAVIS REACH was designed from the beginning to be one of the industry's most powerful data gathering systems. It identifies the right people you want to contact at the right time. Actionable, revenue-generating marketing lists may be compiled based on stay dates, lifetime value, average daily rate, loyalty and many other criteria. The system creates high-value lists that deliver excellent responses resulting in significantly higher revenue. Campaigns include pre-stay, post-stay mailings with NAVIS' Best Practices and business coaching to help lodging companies be more successful.
What makes NAVIS REACH a stronger data marketing system than other solutions is the ability to execute complex queries against data from multiple sources to deliver actionable results in real time. Email list criteria may include the following data search examples that create targeted marketing instruments:

Those who called in June but did not book.
My highest lifetime value guests in the Southeast.
Guests who stayed 2 of the past 3 years but have not booked this year.
Top spenders from June through August.
Flexible Tools: NAVIS Can Create Email Lists, Or Operators Do Their Own With NAVIS' Assistance
NAVIS can assist operators by providing email database experts to create the most powerful lists, or operators can have their own team generate their lists. Operators can use NAVIS Reach to generate lists from NAVIS' CRM, design their own emails, preview, test and schedule email campaigns. Whichever option operators select, NAVIS' experienced client advocate coaches will be available to ensure success.
At VRMA Visit NAVIS in Booth # 312
October 20 - 23 at Gaylord Opryland Resort & Convention Center Nashville, Tennessee
Exchange ideas and connect with NAVIS on Twitter, Facebook, and LinkedIn.
About NAVIS
NAVIS is a reservation sales system company that increases leisure voice booking conversions and bottom-line leisure revenue for resort, hotel, and vacation rental companies. NAVIS provides a proven system that enables clients to build reservation sales and marketing decisions on accurate, real-time data. The NAVIS system uncovers previously hidden revenue sources. It provides operators with 100% of the revenue source picture, not just online and social media bookings. It implements powerful outbound leisure sales strategies and measures true marketing ROI for each online and offline campaign. NAVIS captures guest and prospect data, tracks key revenue metrics, and provides 24/7 reservation call center services to help operators increase occupancy, ADR, and close more leisure business.