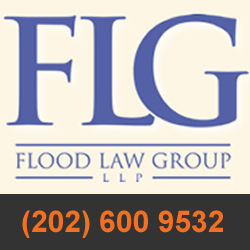 Our national concussion lawyers are actively pursuing head injury claims on behalf of NCAA, NFL and high school players who have sustained brain injuries as a result of multiple concussions
Washington, D.C. (PRWEB) August 08, 2014
A settlement reached last week in the highly monitored NCAA concussion lawsuit "(case: 1:13-cv-09116), District Court for the Northern District of Illinois" has been a major topic of conversation recently. Flood Law Group, LLP, a nationally esteemed personal injury law firm, has been following the case and is investigating claims from those suffering from injuries related to concussions.
The lawsuit, the first of its kind with regard to the NCAA, was filed three years ago and the agreement sets strict guidelines for the management of concussions. Current requirements state that schools must have concussion management plans on file, but there are no specifics regarding what must be included in those plans.
Among other things, the new mandates prohibit athletes from same day play when diagnosed with a concussion, require that medical personnel be present at all games, provide NCAA-approved training to the schools' medical and athletic staff, and educate faculty members on effects of concussion injuries.
In addition, the settlement requires the NCAA to set aside $75 million for ongoing medical monitoring and research. This funding establishes a 50-year program which offers screenings for long-term brain damage caused by concussions to both current and former NCAA athletes. The agreement states that certified medical facilities across the country be set up to provide these evaluations and at least 10 locations are currently being prepared nationwide.
Flood Law Group currently handles head injury claims for NFL and high school football players and is available to investigate potential claims from anyone who may have suffered concussive injuries from contact sports. "Our national concussion lawyers are actively pursuing head injury claims on behalf of NCAA, NFL and high school players who have sustained brain injuries as a result of multiple concussions," said Christopher Brown, Director of Communications for Flood Law Group. "We are pleased with the changes that will come from the settlement and are happy to see the litigation moving in the right direction."
About Flood Law Group
Flood Law Group, LLP is an experienced litigation firm, serving injured persons and families across the nation. The firm represents individuals that have been severely injured by negligence and handles cases involving personal injury, auto accidents, medical malpractice, defective medical devices and more. Flood Law Group, LLP is also one of the top law firms in the nation to handle serious injuries and wrongful death. For more information, please visit our website.