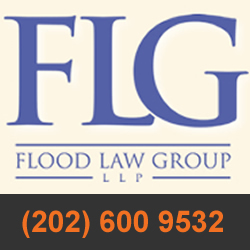 Flood Law Group is actively pursuing head injury claims against helmet manufacturers on behalf of college football players and their families
Washington, D.C. (PRWEB) February 26, 2014
The Flood Law Group announced today that they are now representing current and former football players in head injury and post-concussion syndrome cases with claims related to injuries sustained during their playing days.
The firm made the announcement on the heels of a study reported on in The New York Times (Study Suggests That Some Football Helmets Are More Protective, 1/31/2014), which found that certain football helmets can be over 50% more effective at preventing concussions than others.
According to the report, researchers at Virginia Tech developed a helmet rating scale, and pitted two popular helmets from Riddell, the country's largest helmet manufacturer against each other in a battery of tests. According to the report, the researchers found that players who wore Riddell's Revolution helmet were 54% less likely to suffer a concussion than players who wore the Riddell VSR4 helmet. The helmets were chosen because they were especially popular between 2005 and 2010, the years in which the researchers gathered data for the study, and because of their ability to accommodate the accelerometers that the researchers used to measure impacts.
"Flood Law Group is actively pursuing head injury claims on behalf of football players and their families," said Chris Brown, Director of Communications at Flood Law Group. "Results from the latest study on helmet safety show there are ways for helmet manufacturing companies to better protect football players."
The study is especially relevant to any college or professional football player who is suffering from the effects of post-concussion syndrome after having sustained a traumatic brain injury (TBI) while playing football. According to a fact-sheet from the National Institute of Neurological Disorders and Strokes (Traumatic Brain Injury: Hope Through Research, December 30, 2013), some signs and symptoms of a mild TBI can include "…headache, confusion, lightheadedness, dizziness, blurred vision or tired eyes, ringing in the ears, bad taste in the mouth, fatigue or lethargy, a change in sleep patterns, behavioral or mood changes, and trouble with memory, concentration, attention, or thinking."
According to the fact sheet, the symptoms of a moderate to severe TBI can be even worse. In addition to the aforementioned symptoms, those afflicted with a moderate to severe TBI can suffer from "…a headache that gets worse or does not go away, repeated vomiting or nausea, convulsions or seizures, inability to awaken from sleep, dilation of one or both pupils of the eyes, slurred speech, weakness or numbness in the extremities, loss of coordination, and/or increased confusion, restlessness, or agitation."
About Flood Law Group
Flood Law Group, LLP is an experienced litigation firm, serving injured persons and families across the nation. They handle complex cases involving asbestos litigation, pharmaceuticals, defective medical devices, medical malpractice, birth injuries and more. Flood Law Group, LLP is also one of the top law firms in the nation to handle serious injuries and wrongful death.
For more information, visit: floodlawgroup.com