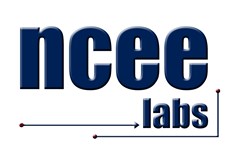 Providing the community with a strong talent pipeline.
Lincoln, NE (PRWEB) February 20, 2014
Every phone, tablet, computer, television, car, even microwave in the kitchen emit radio waves. Organizations and companies that manufacture and use electronics, such as police and fire departments, need to make sure that their equipment meets guidelines so the radio transmissions don't interfere with one another. NCEE Labs, Nebraska Center of Excellence in Electronics, was designed to test all things electronic to meet domestic and international standards. NCEE Labs is the only compliance EMC (Electromagnetic Compatibility) testing facility in Nebraska, and one of a few in the country.
NCEE Labs announces a new direction in their company goals to include educating and inspiring young physicists, chemists, and engineers. NCEE recognizes that it is important to create, promote, and sustain young professionals, to inspire future generations.
Earlier this year, NCEE applied for Nebraska's InternNE grant, to fund their internship program. InternNE connects college students and employers from across the state, providing a unique opportunity for them to invest in the future. Interns gain valuable business experience that will help them in future careers, while successful internships help businesses develop tomorrow's leaders. Internships create lasting connections between students and the region.
NCEE was awarded the $25,000 InternNE grant and will use the funds to offer 5 interns the opportunity to hone their professional skills at NCEE Labs. The InternNE grant allows local businesses such as NCEE Labs to stretch their intern budget and strengthen the community with proven talent. Similar to businesses needing multiple disciplines to run effectively, NCEE's intern program selects from students majoring in business, entrepreneurship, mechanical and electrical engineers.
NCEE Labs believes in providing the community with a strong talent pipeline. That is why the company invests in sponsoring a high school robotics clubs as well as the intern program.
For more information about NCEE Labs testing facility, compliance, or the internship program please visit http://www.nceelabs.com/.
About NCEE Labs:
NCEE makes the complex simple. Customers are important and are treated like family at NCEE Labs. Personalized service will ensure that customers can successfully navigate the many compliance standards. NCEE has the expertise in testing service from pre-scans to compliance. NCEE Labs' flexible schedule allows companies to achieve their goals by ensuring products arrive on time, within budget, and in compliance. NCEE is happy to work closely with their customers both on-site during testing and remotely.
NCEE Labs is accredited by the American Association for Laboratory Accreditation (A2LA) for EMC testing. NCEE has maintained ISO 17025 accreditation for over 10 years by adhering to strict standards and by using a quality management system.
As a "Center of Excellence," NCEE inspires customers to attain superiority in product design and development.