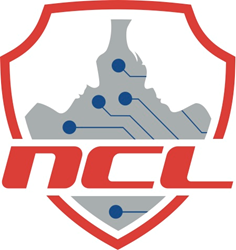 This platform is one of very few existing resources that allow students to get the necessary hands-on experience required in the field.
Chevy Chase, Maryland (PRWEB) September 28, 2016
More than 500,000 attacks on corporations occur across the world every day, especially in the United States, according to Cyber 360, Inc. Big businesses aren't left unscathed either as evidenced by high-profile attacks against the Office of Personnel Management and Yahoo. National Cyber League (NCL) is helping combat these attacks by identifying top talent for hire and is seeking sponsors to support the cause.
NCL validates future cybersecurity talent through industry-backed preparatory lab exercises aligned with challenges that deal with real problems. Player's skills are developed and validated against nine competencies, including open source intelligence, scanning, web app security, log analysis, and more. Scouting Reports are generated that rank an individual's performance across these competencies. Sponsors can acquire these reports to simplify their hiring process.
Sponsorship also helps provide cutting edge, hands-on training. Benefits include branding, targeted communications, NCL Scouting Reports, the ability to survey players and coaches, and the opportunity to custom design game elements. For the last two years Facebook has sponsored NCL.
"This platform is one of very few existing resources that allow students to get the necessary hands-on experience required in the field. Facebook places such a high importance on such resources that we've dedicated our own engineering team to assist the NCL in providing this competition," said Jennifer Henley, director of Information Security Operations at Facebook.
Sponsorship helps defray costs and allows sponsors the opportunity to engage in the design, execution and evaluation of the NCL games. To learn more about sponsorship, visit http://www.nationalcyberleague.org/sponsorship.
About National Cyber League:
The National Cyber League (NCL) provides a cybersecurity training ground in a high-fidelity, simulation environment that requires participants to work individually in the Regular Season and in teams during the Postseason events. The NCL events are designed for participants to solve real problems with actual deadlines under time, technical and resource constraints. The NCL assists higher education institutions across the country in student preparation for its events and for professional certifications. Companies seeking qualified talent can access the NCL's Scouting Reports to evaluate potential cybersecurity professionals who have demonstrated skills in the NCL events. The NCL is where cybersecurity is a passion for students, faculty and the workforce. To learn more, visit nationalcyberleague.org.