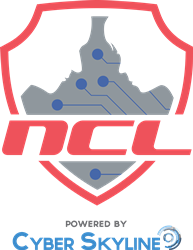 The combined NCL and SoCal communities are contributing a wealth of academic and cybersecurity experience to this Challenge
SAN DIEGO (PRWEB) January 28, 2021
The National Cyber League (NCL), powered by its technology partner Cyber Skyline, has been chosen as the platform, content, and mentoring partner to host the 2021 SoCal Cyber Cup Challenge.
Now in its 12th year, the SoCal Cyber Cup Challenge (SCCC) is a cybersecurity competition for middle school, high school, and community college students in the Southern California region, started by NDIA San Diego. Supported by a Department of Defense grant, this year's competition will include community college students and extensive training for competitors and their mentors. As part of the grant, faculty from Coastline College, Palomar College, and Riverside City College will be supporting the challenge by developing mentor training content and promoting the competition.
The 2021 SoCal Cyber Cup Challenge will be held February 15, 2021 – May 31, 2021 and consists of three main components: an individual Practice Round/Gym, a Team Qualifier Round, and a Team Final Round. Participating schools include middle schools, high schools, community colleges, and universities in the five-county region of Imperial, San Diego, Orange, Riverside, Imperial, and San Bernardino Counties in Southern California.
NCL, a 501(c)3 non-profit organization, is a bi-annual collegiate cybersecurity Capture-the-Flag competition, as well as a community consisting of its Academic Board, its platform and content partner Cyber Skyline, the NCL Player Ambassadors, the NCL Coach Ambassadors, academic institutions, and more than 10,000 U.S. high school and college students who participate each year.
NCL's collaboration with the nonprofit National University brings to the SoCal Cyber Cup Challenge NCL's long standing experience in support of students seeking to advance their cybersecurity career goals through hands-on, all-virtual cybersecurity challenges and exercises held during the bi-annual NCL seasons. NCL's partner Cyber Skyline hosts the NCL platform that encourages students through nine distinct challenge categories to demonstrate and measure their ability to identify hackers from forensic data, pen-test vulnerable websites, recover from ransomware attacks, and more. The independent NCL Player Ambassadors, led by Kaitlyn "CryptoKait" Bestenheider, are a valued adjunct source of educational blogs and webinars supporting the players' learning needs.
In addition to the resources available to student competitors, a comprehensive mentoring/coaching program is being developed to support team coaches who will be involved in the SoCal Cyber Cup Challenge. Mentors and coaches will have access to over 20 hours of training material to help prepare their teams for the competition.
"We are pleased to collaborate with the National Cyber League, Cyber Skyline, NDIA San Diego, and our community college partners on the SoCal Cyber Cup Challenge," said Chris Simpson, Director of the National University Center for Cybersecurity. "National University believes developing meaningful community partnerships that provide transformative educational experiences for youth to prepare them for future leadership roles in cybersecurity, and we are grateful for the support of the DoD, which further enables us to empower young people in STEM and make a positive impact in our community."
"The combined NCL and SoCal communities are contributing a wealth of academic and cybersecurity experience to this Challenge," said Dan Manson, NCL Commissioner. "Our goals in support of the students' future success are tightly aligned, and we're excited to be developing not only a world-class competition for Southern California, but a unique and engaging experience for students, teachers, coaches, and mentors alike."
"Coastline College is looking forward to this year's SoCal Cyber Cup Challenge with the newly added community college teams. Coastline's students have been involved with CyberPatriot, NCL, and WRCCDC over the past few years as mentors and competitors. The SoCal Cyber Cup offers a new opportunity to leverage critical thinking and hands-on skills learned in the classroom and student club." -Professor Tobi West, CISSP, Cybersecurity Program Department Chair, Coastline College.
"Riverside City College cyber students have participated in NCL for several years and we are thrilled that NCL is the platform that will be used for the SoCal Cyber Cup! Our students are excited to participate in the competition and as mentors for K-12 competitors! Competitions like these are essential for students to practice what they have learned and prepare for the workforce." – Skip Berry, CISSP, Associate Professor, Cyber Defense Program Lead.
"NDIA San Diego Chapter, the initial organizer of the Cyber Cup Challenge, is very excited about the changes planned for this year, including a top notch Cybersecurity Range provided by NCL / Skyline, an improved focus on Mentor training, and opening participation in the challenge to Community College students. These changes are geared towards continued improvement in teaching students cybersecurity and leadership skills and to increase participation by students especially in underserved areas." - Lillian Maestas, CISSP, NDIA San Diego Chapter STEM Chair.
Registration for the SoCal Challenge Cup is open and accessible at https://cyberskyline.com/events/socalccc
About National University
National University is among the largest private nonprofit universities in California, and is one of only seven four-year universities in California — and the first in San Diego County — to be designated as a National Center of Academic Excellence in Cyber Defense by the National Security Agency and Department of Homeland Security. Dedicated to making lifelong learning opportunities accessible to a diverse population of students, National University offers more than 75 graduate and undergraduate degrees, onsite and online, including master's and bachelor's degrees in cybersecurity. Visit NU.edu to learn more.
About NDIA San Diego Chapter
The National Defense Industrial Association (NDIA) San Diego Chapter is a 501(c)(3) organization that provides trusted leadership through the convening and collaboration of global leaders to solve the most complex challenges in Defense and National Security. NDIA's membership embodies the full spectrum of corporate, government, academic and individual stakeholders who advocate for a strong, vigilant and innovative Security and Defense for the United States, its allies and partners. Getting our kids and community involved in STEM programs is one of NDIA San Diego Chapter's outreach initiatives. For more information, visit http://www.ndia-sd.org.
About National Cyber League (NCL)
Founded in 2011 by an alliance of public agencies dedicated to developing the next generation of cybersecurity professionals, NCL is a nonprofit cybersecurity competition that measures the ability of students to perform real-world cybersecurity tasks. Powered by industry-leading cybersecurity skills evaluation technology from Cyber Skyline, the competition has students identify hackers from forensic data, break into simulated bank websites, recover from ransomware attacks, and more. Visit nationalcyberleague.org to learn more.
About Cyber Skyline
Cyber Skyline is a leading cloud-based cybersecurity skills evaluation platform that helps students and professionals track their skills growth and helps businesses find, identify, and cultivate talent. To learn more, visit cyberskyline.com.
About Coastline College
By offering cutting-edge, online cybersecurity education, Coastline leverages two pillars that position it at the vanguard for developing a diverse and competitive cybersecurity workforce, namely its national position in cybersecurity education and its standing in the online instruction community. Coastline was designated as a Center of Academic Excellence in Two-Year Cyber Defense Education (CAE-2Y) in 2014 and redesignated in 2019, through a partnership between the National Security Agency (NSA) and the Department of Homeland Security (DHS). Coastline was the first community college from among the 116 California community colleges with such distinction. Coastline's dedication to building the cyber workforce is reflected in the five degree and 12 certificate pathways offered that have content aligned with the NICE Cybersecurity Workforce Framework.
About Naval Information Warfare Center (NIWC) Pacific
Naval Information Warfare Center (NIWC) Pacific provides the U.S. Navy and military with essential capabilities in the areas of command and control, communications, computers, intelligence, surveillance, and reconnaissance (C4ISR), cyber, and space. A recognized leader in the cyber domain and cyberspace, and for autonomous unmanned systems, NIWC Pacific is providing the technological and engineering support critical to naval information warfare. Visit https://www.public.navy.mil/navwar/NIWC-Pacific/Pages/About-NIWC-Pacific.aspx to learn more.