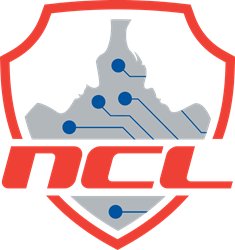 Chevy Chase, MD (PRWEB) August 24, 2016
The start of another school year is here. Schools still have time to get National Cyber League (NCL) in the classroom to help students enhance their information security knowledge and skills.
Students can now experience cybersecurity with hands-on lab work tied to challenges designed for both individuals and teams. Here are 10 reasons to integrate NCL in the classroom:
1. Course syllabi and labs are already developed and available to all institutions
2. Lab fees can cover NCL registration fees
3. Promotes cybersecurity awareness at your institution
4. Criteria counts toward a Centers of Academic Excellence designation
5. Face-to-face and online courses promote teamwork
6. Students can earn credit toward a certificate and/or degree while participating in NCL competition
7. Substitutes as a capstone course for students who can't participate in internships
8. Classes that include NCL competition build confidence, motivation, recognition, and develop hands-on experience
9. Scouting Reports help promote cybersecurity program curriculum as well as resources for job candidates
10. Promotes faculty mentoring similar to athletic coaching which develops a student's soft and hard skills
There is still time to make NCL an integral part of student learning. For more information, email info(at)nationalcyberleague(dot)org.
About National Cyber League:
The National Cyber League (NCL) provides a cybersecurity training ground in a high-fidelity, simulation environment that requires participants to work individually in the Regular Season and in teams during the Postseason events. The NCL events are designed for participants to solve real problems with actual deadlines under time, technical and resource constraints. The NCL assists higher education institutions across the country in student preparation for its events and for professional certifications. Companies seeking qualified talent can access the NCL's Scouting Reports to evaluate potential cybersecurity professionals who have demonstrated skills in the NCL events. The NCL is where cybersecurity is a passion for students, faculty and the workforce. To learn more, visit nationalcyberleague.org.