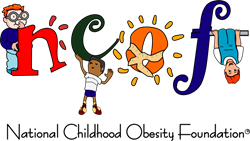 Just because it says sugar free, does that really mean it's good for my children?
Boston, MA (PRWEB) May 16, 2014
The National Childhood Obesity Foundation®, Inc. (N.C.O.F.®) announced its plans to launch a national "health and nutrition awareness" campaign featuring Celebrity Chef Nikki Shaw. The N.C.O.F.® awareness program will focus on educating children and their caregivers on ways to prepare healthy and nutritious meals.
We live in a consumer driven environment where words like "Sugar-Free", "Sodium Free", "Organic", "No-GMO" and "Gluten-Free" just to mention a few creates considerable confusion when it comes to making proper nutritional choices for our children. N.C.O.F.®'s mission is to reduce or eliminate that nutritional choice confusion. That is why N.C.O.F.® is engaging Celebrity Chef Nikki Shaw and it's advisory board members, educators and experts to provide a common sense roadmap to providing the best meals and food choices for children.
What many people don't realize, Celebrity Chef Nikki Shaw is a working mom. She faces the daily challenge of feeding her family nutritional meals given her busy schedule as an instructor, spokesperson and chef. Despite public perception, she does all of the cooking, takes care of their children and their home.
The goal of the N.C.O.F.® program is to demystify the advertising and provide caregivers with the names of companies and specific products that meet the standard of being healthy and nutritional for children. Chef Nikki is going to provide great recipes and fun ways for parents and grandparents to get children to eat what's healthy and nutritious.
The awareness campaign will promote practical and easy solutions for families wanting to provide healthy meals given the busy schedule of everyday life. In a quote from chef Nikki Shaw, "Making smart food choices starts at the grocery store. If the adults don't buy junk food, it won't be available to the children at home."
Committed to spreading healthy nutritional awareness of and combating childhood obesity, Chef Nikki Shaw serves on the celebrity advisory board of the National Childhood Obesity Foundation®, Inc. and has spent countless hours offering information and recipes to help families make better, more balanced food choices. She's been the featured chef for the Indiana Pacers and L.A. Lakers official websites, offering information and recipes to help prevent childhood obesity. Nikki is also a featured chef for the American Diabetes Association, American Heart Association and several healthcare organizations. She is also a spokesperson for the California Department of Public Health's Network for a Healthy California & Champions for Change campaign.