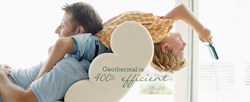 These verified green housing communities are popping up in cities across the country so it is not just within the borders of California.
Campbell, CA (PRWEB) September 25, 2013
Cold Craft, Inc. keeps its finger on trends in energy efficiency. In California there has been an increase of LEED certified or sustainable buildings being constructed. There are some building efficiencies on cost when entire neighborhoods are constructed this way. Builders also hope that these properties are more attractive to buyers, sell faster and for more profit.
These verified green housing communities are popping up in cities across the country, so it is not just within the border's of California. In Kennewick, WA there is a large property with 400 lots at SouthCliffe. When all 400 are filled with homes, the Southridge housing development will be the nation's largest geothermal neighborhood, according to the geothermal system's manufacturer.
Read more here: http://www.tri-cityherald.com/2013/08/02/2501937/developers-break-ground-on-kennewicks.html#storylink=cpy
These homes are designed to reduce or eliminate reliance on traditional utilities, minimize the environmental impact of residential living and use natural and renewable energy sources to achieve self-sufficiency. To identify these neighborhoods they are often marketed as Energy Efficient Homes, Net Zero Energy Homes or Positive Energy Homes.
Most of these communities offer geothermal heating and cooling systems due to their inherent low energy consumption, high energy efficiency and clean, natural and renewable energy source.
The most popular features of sustainable houses are smart building designs, green building materials, rainwater harvesting systems, aerobic septic waste water systems, Energy Recovery Ventilators to improve indoor air quality, VOC-free paints, stains and finishes, ENERGY STAR® appliances, and energy-efficient HVAC systems powered by qualified ENERGY STAR geothermal heat pumps.
To learn more about geothermal see http://www.coldcraft.com or email info(at)coldcraft(dot)com.