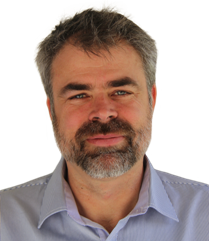 Anyone who is struggling to find what to sell on eBay or how to make higher profit can benefit from this DVD
(PRWEB) January 16, 2014
Neil Waterhouse of Waterhouse Research is pleased to launch his new DVD titled, "How to Source Profitable Products to Sell on eBay and your Website." The new DVD follows up his bestselling book, "Million Dollar eBay Business from Home- A Step by Step Guide." The new DVD can be purchased at Neilwaterhouse.com
"Anyone who is struggling to find what to sell on eBay or how to make higher profit can benefit from this DVD," says Waterhouse. "I'll give you the secrets of how the experts source products to sell."
The new DVD addresses many commonly asked questions about eBay sales including:

New products versus used products
Finding products to sell on eBay
What are the typical attributes for a high profit product
How to import
Importing costs
eBay Costs
PayPal costs
Postage Costs
Key Performance Indicators
How much profit an average product makes
Which products to sell
Beyond the basics of eBay intelligence, the DVD also includes insider tips like which category to choose, where to source products for free, which products make the most profit, what's hot right now on eBay and which products not to sell and why.
The 100% zero risk, money back guarantee DVD includes Neil's 100% no BS, zero risk, no questions asked money back guarantee. The DVD promises at least 10 times your money back in the 30 days or a full refund will be issued.
How to Source Profitable Products to Sell on eBay and your Website is available for $49 with free shipping at http://neilwaterhouse.com
To find out more information about Waterhouse Research, please visit http://neilwaterhouse.com.
About Waterhouse Research
Waterhouse Research is the brain child of Neil Waterhouse, author of eBay book "Million dollar eBay Business From Home – A Step By Step Guide."
The concept of Waterhouse Research began its creation back in 2002 by Neil to help him find out which items (keywords) were the hottest items on the internet. Neil would track these keywords and see which keywords reported a sale. The goal of Waterhouse Research is to help eBay sellers make more money on eBay by showing eBay sellers which items to sell and reveal the suppliers. Our mandate is to help eBay Sellers make more money. Our customers vary from new customers learning how to sell at eBay to top 500 eBay businesses. Our customer service team is here to help you. Their job description is "To make you smile!" and we find the best way to do this is help our customers make more money. We take pride in our work and offer a no questions asked 100% money back guarantee on everything we do.