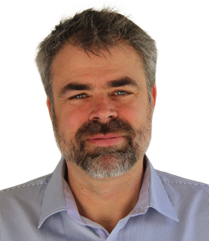 Find products that sell more than fifteen times a month, but not the most popular products – every man and his dog is selling them
(PRWEB) April 04, 2014
Multi-million dollar eBay seller and author, Neil Waterhouse, is pleased to have contributed to the Web Retailer article titled, "Twelve Tips for Your Product Sourcing Strategy." Neil Waterhouse is founder of Waterhouse Research, a leading eBay service which finds the most profitable products to buy and sell. Waterhouse Research offers its customers expert guidance as to which items are the hottest on the Internet and gives insight knowledge on how to buy and sell one eBay for the highest profits. The Web Retailer article offers tips from ecommerce experts throughout the globe for developing a product sourcing strategy.
The article features such tips as doing marketplace research, going to tradeshows and using a model that works for others. Waterhouse, however, suggests getting off the bandwagon.
"Find products that sell more than fifteen times a month, but not the most popular products – every man and his dog is selling them," says Waterhouse. "You've got to go a little bit off the radar. Once you've done that, go to somewhere like Alibaba. We only buy from Alibaba gold suppliers, and won't sell anything that's got a margin of less than 50% after all expenses. All you need to build a million-dollar eBay business is a portfolio of average products."
Read the full article: http://www.webretailer.com/lean-commerce/product-sourcing-strategy/#ixzz2xkU7uCHu
To find out more information about how Waterhouse Research, please visit http://www.waterhouseresearch.com.
About Waterhouse Research
Waterhouse Research is the brain child of Neil Waterhouse, author of eBay book Million dollar eBay Business From Home A Step By Step Guide.
The concept of Waterhouse Research began its creation back in 2002 by Neil to help him find out which items (keywords) were the hottest items on the internet. Neil would track these keywords and see which keywords reported a sale. The goal of Waterhouse Research is to help eBay sellers make more money on eBay by showing eBay sellers which items to sell and reveal the suppliers. Our mandate is to help eBay Sellers make more money. Our customers vary from new customers learning how to sell at eBay to top 500 eBay businesses. Our customer service team is here to help you. Their job description is "To make you smile!" and we find the best way to do this is help our customers make more money. We take pride in our work and offer a no questions asked 100% money back guarantee on everything we do.