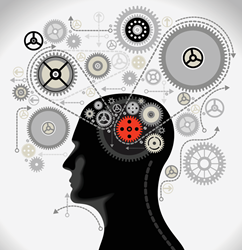 "NLS operates in any information technology ecosystem, solves very subtle problems, and delivers complete applications without code." - Michael Mills, Neota Logic President & Chief Strategy Officer
New York, NY (PRWEB) November 24, 2014
Neota Logic Inc. today announced the release of Neota Logic Server 7.5, the latest version of its unique platform for the automation of expertise and business processes.
Version 7.5 of the Neota Logic Server ("NLS") extends integration with other systems, adds new reasoning methods for complex problems, and simplifies composition of efficient user interfaces.
"In this development cycle, we have focused on three themes: integration, analysis, and user experience," said Michael Mills, Neota Logic's President and Chief Strategy Officer. Mills added, "NLS operates in any information technology ecosystem, solves very subtle problems, and delivers complete applications without code."
Key enhancements include:
A custom SharePoint web part, enabling Neota Logic applications to be presented in SharePoint portals, with SharePoint managing user accounts and authentication to provide Single Sign-On (SSO).
New tools for interaction with web services and construction of XML and JSON data packets, enabling swift two-way integration with all modern business systems, including SharePoint, Salesforce, SAP, and HP WorkSite.
New tools for interaction with SQL databases (Microsoft SQL Server, Oracle, Postgres, and others) via stored procedures, enabling easy construction of actions to create, read, update, and delete database records.
Enhancements to the Weighted Scorings Editor, which models the multiple-factor reasoning method often applied by courts and regulatory agencies when classifying entities and activities: scoring scales can be configured to match the subject matter; and both factor weights and scores can be set dynamically by other logic.
New tools to auto-generate data entry forms for multi-level data structures such as companies > subsidiaries > officers.
For a full list of enhancements and the rationale behind the updates in Version 7.5, please read our blog post: Integration, Analysis and User Experience: NLS 7.5.
Neota Logic Server combines individually powerful reasoning methods—decision trees, decision tables, if/then rules, formulas, weighted scorings, spreadsheets, and others—and a sophisticated document engine into a single platform with which people who are not programmers can build, test, and deploy applications to solve legal, compliance, and business process problems of wide range and deep complexity.
About Neota Logic Inc.
Neota Logic creates software for expertise automation, applying rules & hybrid reasoning to professional advice, decision management, and intelligent business processes—in law, compliance, tax, human resources, financial services, healthcare, insurance, and other fields. Neota Logic applications reduce risk, increase efficiency, and ensure compliance for businesses, government, and not-for-profit organizations.