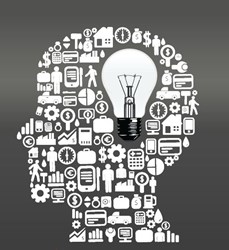 "NLS is easier to learn and faster to use. Applications produce pixel-perfect outputs and are completely testable," said Michael Mills, Neota Logic's CEO.
New York, NY (PRWEB) September 25, 2013
Neota Logic Inc. today announced the release of Neota Logic Server 7.0, the latest version of its unique platform for policy automation and decision management.
Among many enhancements, Version 7.0 of the Neota Logic Server (NLS) dramatically improves learning and productivity for authors of applications, adds a document engine for Word and PDF outputs, and adds comprehensive regression testing tools.
"We have focused on four themes: Learning, Creating, Communicating and Testing," said Michael Mills, Neota Logic's Chief Executive Officer. Mills added, "NLS is easier to learn and faster to use. Applications produce pixel-perfect outputs and are completely testable."
Version 7.0 adds a sophisticated document engine to the state-of-the-art reasoning engine, so NLS now delivers Word, PDF and PDF Forms for use in contract management, case management, regulatory advice and compliance applications. Unique features of the NLS document engine include:

Reasoning and document automation are unified on a single cloud platform, from authoring to deployment.
Apps may be built and tested on Macintosh as well as Windows machines.
User interfaces for document applications, like all NLS applications, can be 100% customized via the NLS template and style mechanisms, and can include any elements available in web applications – graphics, video, audio, etc.
Applications use responsive design techniques to run well in any browser on desktops, tablets and smartphones.
All document logic is built with the same robust and efficient logic tools used in the reasoning engine. NLS's unique hybrid reasoning capabilities – which add formulas, weighted factors, spreadsheets, and custom and client-specific reasoning tools to NLS core logic – as well as its comprehensive documentation, validation, verification and testing tools, are all available for use with the document engine.
Additional enhancements include:
A streamlined user interface for Neota Logic Author, with which business users create applications.
Simplification of concepts and terminology, which reduces learning time for new authors.
A new Solver utility, with which authors can quickly generate hundreds or thousands of input fact patterns for validation and testing.
Improved decision tables, for rapid creation of large, symmetric rule sets directly or by import from Microsoft Excel.
Enhanced spreadsheet integration based on Microsoft Excel Services, simplifying the use of Microsoft Excel as a reasoning engine.
For a full list of enhancements and the rationale behind the updates in Version 7.0, please read our blog post: Learning, Creating, Communicating & Testing: NLS 7.0
Neota Logic Server combines individually powerful reasoning methods—decision trees, decision tables, if/then rules, formulas, weighted scorings, spreadsheets, and others— and a sophisticated document engine into a single platform that can solve legal, compliance, regulatory and business problems of great subtlety and complexity.
About Neota Logic Inc.
The Future of Professional Advice. Neota Logic creates software for policy automation and decision management. We transform expertise into answers and action - in law, compliance, risk management, accounting, human resources, and other fields. Neota Logic applications provide automated, scalable expert advice to reduce risk, increase efficiency and ensure compliance for businesses and not-for-profit organizations.
For more information, visit http://www.neotalogic.com