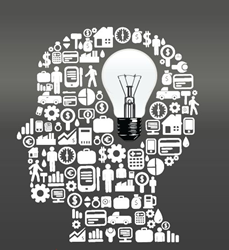 These are the tasks that businesses hate paying for and lawyers hate doing. We strongly believe this is a problem worth solving. ...Neota Logic has 'cracked the code' in applying artificial intelligence to the law. - Andrew Mellett, Director at Plexus
New York, NY (PRWEB) February 27, 2014
Neota Logic Inc., creators of the leading software development platform for rules-based legal process applications, Neota Logic Server, today announced that Plexus, the fastest growing alternative legal services firm in Australia, has selected Neota Logic Server to rapidly scale and expand the Plexus' business model.
"Neota Logic is delighted to be collaborating with Plexus," said Michael Mills, CEO of Neota Logic. "Our software's unique capabilities for complex reasoning, transparent advice and document automation are well matched to Plexus' mission to transform legal value through innovation."
"An enormous amount of legal tasks imply a cost on business that is disproportional to the risk they mitigate," says Andrew Mellett, Director at Plexus. "These are the tasks that businesses hate paying for and lawyers hate doing. We strongly believe this is a problem worth solving. Our experience to date suggests Neota Logic has 'cracked the code' in applying artificial intelligence to the law."
"We couldn't be more excited about the potential value this partnership will unlock for our clients and lawyers," added Mellett.
About Neota Logic Inc.
The Future of Professional Advice. Neota Logic is the creator of Neota Logic Server, a unique expert systems platform combining hybrid reasoning, document automation and process control in a single system enabling complex applications can be built, maintained and deployed by people who are not programmers. Neota Logic applications reduce risk, reduce cost, increase efficiency and ensure compliance for Fortune 500 companies, financial institutions and law firms.
For more information, please visit http://www.neotalogic.com
About Plexus
Plexus, an incorporated law firm with headquarters in Melbourne, provides lawyer services to larger corporate clients on a project basis, to meet the needs of general counsel who are also trying to keep costs as low as possible. It also uses automated processes to create documents and a dedicated web-portal for clients to track matter progress and cost.
For more information, please visit http://www.plxs.com.au/