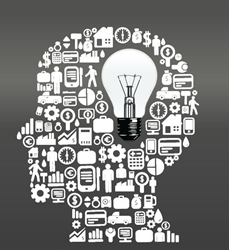 "We rely on Neota Logic Server for rapid application development and as a deployment platform for SeyfarthLean innovations," said Andrew Baker, Director at SeyfarthLean Consulting
New York, NY (PRWEB) March 17, 2014
Neota Logic Inc., creators of the leading platform for rules-based legal process applications, today announced their collaboration with SeyfarthLean Consulting LLC, a subsidiary of law firm Seyfarth Shaw LLP, in development of the recently launched Disclosure Dragon software for the crowdfunding industry.
Disclosure Dragon is an advanced document assembly tool that assists companies and crowdfunding portals with the legal and financial disclosure required for offerings under the Jumpstart Our Business Startups (JOBS) Act of 2012.
"Neota Logic is very pleased to be collaborating with SeyfarthLean Consulting on this pioneering initiative," said Michael Mills, CEO of Neota Logic. "SeyfarthLean Consulting's service approach combined with our software's expert systems capabilities will help small and startup companies find financing more easily and cost-effectively."
Disclosure Dragon's adaptive framework guides users step by step through detailed analysis of their businesses, and enables fast, accurate, inexpensive drafting of private placement memoranda and other documents. SeyfarthLean Consulting estimates savings in time and cost of up to 80 percent.
Seyfarth lawyer Georgia Quinn, who worked with the Seyfarth technology team to build Dragon Disclosure, said, "It's exciting to bring to market a product that clears a big hurdle for companies seeking to access the crowdfunding market, and thereby contributes to the JOBS Act's goal of increasing 'American job creation and economic growth.'"
"Disclosure Dragon provides the first streamlined and interactive platform to help automate legal analysis and documentation for the crowdfunding space," said Andrew Baker, Director at SeyfarthLean Consulting. "We rely on Neota Logic Server for rapid application development and as a deployment platform for SeyfarthLean innovations."
About Neota Logic Inc.
The Future of Professional Advice
Neota Logic is the creator of Neota Logic Server, a unique expert systems platform combining hybrid reasoning, document automation and process control in a single system enabling complex applications to be built, maintained and deployed by people who are not programmers. Neota Logic applications reduce risk, reduce cost, increase efficiency and ensure compliance for Fortune 500 companies, financial institutions and law firms.
For more information, please visit http://www.neotalogic.com
About SeyfarthLean Consulting
SeyfarthLean Consulting (SLC) brings the benefits of the award-winning SeyfarthLean client management approach to clients who need assistance in efficiently managing their legal and operational workflow. SLC helps clients improve processes within their organizations, manage complex internal projects and create greater efficiencies and reduce costs throughout their in-house organizations.