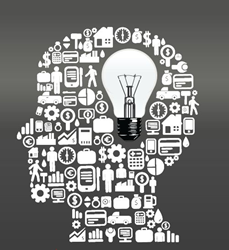 "Neota Logic applications embedded in Checkpoint Catalyst are important contributors to Catalyst's goal of providing the deepest and most useful content for tax professionals." - Steve Zelman, SVP, Thomson Reuters
New York, NY (PRWEB) June 30, 2014
Neota Logic Inc., creators of the expert systems platform Neota Logic Server, announced that Thomson Reuters has selected Neota Logic Server to provide interactive decision tools for the company's new Checkpoint Catalyst service for tax professionals.
"CheckPoint Catalyst is an example of Thomson Reuters' continuous innovation in the design of information services for professionals," said Michael Mills, President & Chief Strategy Officer of Neota Logic. "Our software's unique capabilities for hybrid reasoning, transparent explanation, and document automation enable Thomson Reuters to deliver precise, clear, context-specific guidance to their customers on the most complex tax issues."
Thomson Reuters Senior Vice President Steve Zelman said, "Neota Logic applications embedded in Checkpoint Catalyst are important contributors to Catalyst's goal of providing the deepest and most useful content for tax professionals."
About Neota Logic
The Future of Professional Advice—Neota Logic is the creator of Neota Logic Server, a unique expert systems platform combining hybrid reasoning, document automation and process intelligence in a single system enabling complex applications to be built, maintained and deployed by people who are not programmers. Neota Logic applications reduce risk, reduce cost, increase efficiency and ensure compliance for Fortune 500 companies, financial institutions and law firms. For more information, go to neotalogic.com
About Thomson Reuters
Thomson Reuters is the world's leading source of intelligent information for businesses and professionals. We combine industry expertise with innovative technology to deliver critical information to leading decision makers in the financial and risk, legal, tax and accounting, intellectual property and science and media markets, powered by the world's most trusted news organization. Thomson Reuters shares are listed on the Toronto and New York Stock Exchanges. For more information, go to thomsonreuters.com.