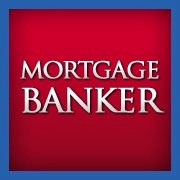 If you are looking for a mortgage banker to open a branch in Arizona, contact our office at 877-889-7474
Phoenix, AZ (PRWEB) October 30, 2013
The mortgage net branch opportunities in Arizona are open to all qualified candidates according to AnikimCreditCorp.com. The mortgage recruiter works with the largest direct lenders in the country that offer these net branch opportunities. The mortgage banks offer the loan officer and brokers competitive commissions, and bonus structure. Industry professionals that are experienced in processing and originating home loans can apply to be a branch. All candidates must know all loan products and be able to supply the borrower with the home loan that best fits their particular situation. The new net branch in Arizona openings are also for existing branches of other lenders that are looking to make a change. The company's partners are Fannie, Freddie, and Ginnie Mae issuer, which means no overlays on loans and fast approvals. To discover more about the branch openings, visit the company website here, http://www.mortgagebranchopportunities.org/
The consulting plans on finding these top producers and brokers by using the best internet marketer in the country to notify candidates of the branch openings. The consulting firm displays content on various industry websites, and posts information about the branch opportunities for brokers and loan officers. The consulting firm is always actively looking for those looking for mortgage branch companies, and partners them with the right lender. The firm continues their domination online and throughout the mortgage community with ads looking for qualified candidates. To learn more about the mortgage recruiting firm, or the different services they provide, contact the firm directly, and talk to an account executive. To learn more about the company or one of its consultants view one of the company's Facebook pages.
The mortgage experts at AnikimCreditCorp.com want individuals looking to know that many mortgage lenders are not advertising for these branch positions. They have contracted with the firm to locate these individuals for them; they do not hire outside loan officers and offer branches on their own. The mortgage bankers retain the consulting firm as a recruiter to locate top professionals and eliminate the unqualified candidates. For those that qualify is a healthy supply of support from processing and underwriting, and exclusive mortgage leads. The advantage of working with top mortgage net branches is no investor overlays and fast turn times on loan applications. The mortgage consulting firm has over 15 years' experience in the industry, and has built long relationships with bankers and brokers alike.
Mortgage originators that are qualified to manage a net branch will run them as employees of the lender that hires them. The branch will be licensed by the state of Arizona to perform mortgage origination. The candidates must have the necessary experience in the mortgage industry, and must be knowledgeable in all procedures such as originating, processing, and risk analysis of residential mortgages. It is an added advantage if the prospective net branch has its own goodwill within the market. All loan originators will have background checks and have to show proof of past performance.
About the company: AnikimCreditCorp.com was started after the mortgage crisis to help struggling loan officers and net branches find mortgage banks that were able to sustain through the tough times. Kevin Leonard from New World Mortgage former owner of a large mortgage banking company, has many relationships with lenders and brokers throughout the county, and helps place mortgage loan officers with jobs and mortgage net branch companies. The company also helps connect some of their banker clients with scratch and dent mortgage loan buyers to help clear warehouse lines.
Contact: Mason Baxter
Phone: 877-889-7474