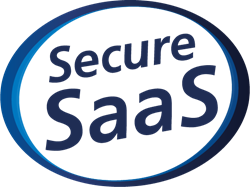 A real benefit for us is automation. We are able to deliver training to our staff that is relevant to their role in a timely manner, wherever they are in the world. -Peter Gomm, Group Learning Technologies Manager, Mott MacDonald
London, United Kingdom (PRWEB) September 07, 2016
Performance, knowledge and learning management systems provider NetDimensions (AIM: NETD; OTCQX: NETDY) has been selected by global engineering, management and development consultancy Mott MacDonald as the provider of its cloud Learning Management System (LMS).
Mott MacDonald has been using NetDimensions Learning for over 10 years to train staff, as well as external contractors, worldwide. The company also manages new employee onboarding via a dedicated portal using NetDimensions Learning.
"By using NetDimensions Learning, we are able to deliver the same training to our employees in different countries, with a local flavor. NetDimensions Learning has very strong multi-language handling features. We currently cater to 16 core languages. A real benefit for us is automation. We are able to deliver training to our staff that is relevant to their role in a timely manner, wherever they are in the world," explained Peter Gomm, Group Learning Technologies Manager at Mott MacDonald.
While developing innovative, efficient solutions that create value for clients, Mott MacDonald upholds its staff to the highest technical, professional and safety standards.
"Mott MacDonald is a consultancy, providing our customers with in-depth knowledge and expertise. Our employees spend time on project sites, and might have to take on a supervisory role. This means that we need to make sure they understand and follow relevant health and safety regulations," continued Gomm.
Mott MacDonald is regularly audited internally and externally for quality and compliance. Internally, compliance is monitored very closely. Each department is responsible for reporting staff compliance levels and putting a plan into action on how to remedy any incident of non-compliance. Managing health and safety is critical for Mott MacDonald because there could be extremely serious consequences in case of non-adherence to regulations.
In 2015, Mott MacDonald decided to implement a SaaS solution for its LMS. The company conducted a very detailed RFP process and evaluated several vendors. After a rigorous evaluation, Mott MacDonald chose NetDimensions because of the rich set of product features, which were the best fit for the company's complex needs. NetDimensions' competitive Total Cost of Ownership (TCO) was also a key factor in the selection process.
"Moving to SaaS will significantly reduce our administrative workload required to maintain the system internally. With SaaS, software upgrades are easy and quick as NetDimensions takes care of this process, allowing us to free up our internal resources. We have a strong relationship with NetDimensions and value their understanding of our requirements around compliance. Their flexibility in meeting our needs is critical," concluded Gomm.
NetDimensions CEO Jay Shaw said, "We are delighted that Mott MacDonald has chosen NetDimensions again for its SaaS solution. We are committed to continually evolve the capabilities of our products to be able to provide to each of our clients a 'leading edge' solution, which meets their long-term needs."
About Mott MacDonald
Mott MacDonald is a US$2bn engineering, management and development consultancy. We're involved in:

solving some of the world's most urgent social, environmental and economic challenges
helping governments and businesses plan, deliver and sustain their strategic goals
responding to humanitarian and natural emergencies
improving people's lives
Our expertise by sector includes buildings, communications, defense, education, environment, health, industry, mining, oil and gas, power, transport, urban development, water, wastewater and more. Our skills encompass planning, studies and design, project finance, technical advisory services, project and program management, management consultancy and beyond.
For every project, we create the blend of talent needed to create the right result – appropriate; cost, carbon and resource-efficient; safe, easy and swift to deliver and operate; reliable and resilient; delivering great outcomes.
For more information, visit http://www.mottmac.com
About NetDimensions
Established in 1999, NetDimensions (AIM: NETD; OTCQX: NETDY) is a global provider of performance, knowledge and learning management solutions to high consequence industries.
NetDimensions provides companies, government agencies and other organizations with talent management solutions to personalize learning, share knowledge, enhance performance, foster collaboration and manage compliance programs for employees, customers, partners and suppliers.
Recognized as one of the talent management industry's top-rated technology suppliers, NetDimensions' award-winning solutions have been chosen by leading organizations worldwide including ING, Cathay Pacific, Chicago Police Department, Geely Automotive, Fugro Group, and Fresenius Medical Care.
NetDimensions is ISO 9001 certified and NetDimensions hosted services are ISO 27001 certified.
For more information, visit http://www.NetDimensions.com or follow @netdimensions on Twitter.